Auto Trader is launching a new Automotive Carbon Literacy Toolkit to help dealers and automotive businesses reduce their carbon footprint.
The first-of-its-kind toolkit, which will officially launch on November 10, has been funded and developed in partnership with The Carbon Literacy Trust and in close collaboration with a number of automotive retailers and manufacturers, including Nissan, Marshall Motor Group, Lookers, Motorpoint, AvailableCar and SYNETIQ.
The toolkit is designed to support accredited in-house Carbon Literacy training, which is typically delivered during a one-day seminar and can be conducted virtually or face-to-face.
It contains all of the tools and materials an organisation requires to educate and accredit its employees in Carbon Literacy, including tailored training content, a trainer guide, detailed resources, and dedicated support from a member of the Carbon Literacy Project team which makes it accessible to anybody with good facilitation skills not just experienced training professionals.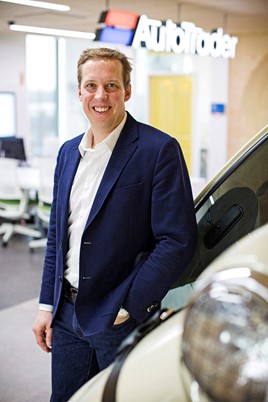 Nathan Coe, chief operating officer at Auto Trader, said: "At a time when the world's attention and hopes for a more sustainable future are directed towards Glasgow, this collaborative effort from right across the automotive industry signifies a vital commitment to addressing the industry's collective carbon footprint and our shared responsibility in reducing it.
"We have a long way to go, but given the huge interest we've already seen, I believe the toolkit has the potential to make a very meaningful and lasting contribution to the industry's sustainability objectives."
Two open pilot courses have already taken place, with participation from Kia, Vauxhall, Volkswagen Group, Jaguar Land Rover, Stellantis, Arnold Clark, Perrys, Sinclair Group, Drive Green, the Society of Motor Manufacturers and Traders (SMMT), RCI Banque, Dealer Auction, KeeResources, and AutoConvert, as well as Marshall Motor Group, Lookers, and Nissan.
The Carbon Literacy course covers a broad range of climate change related topics centred around the automotive industry. The objective is to create greater awareness of the carbon costs and impacts of everyday activities, and to inspire people to reduce their emissions on an individual, community and organisational basis.
Carbon Literacy programmes have been developed for a range of different sectors, but this is the first such collaboration in the private sector.
Dave Coleman, managing director of The Carbon Literacy Project, said: "The automotive industry is already highly visible as one of the sectors both most affected and having to adapt most rapidly to climate-change and the shift to a low carbon economy.
"Auto Trader's sponsorship of the development of the Toolkit, by and for the sector, means that automotive organisations can now evolve even more rapidly."
Richard Blumberger, chief financial officer at Marshall Motor Group, added: "Effecting any sort of change can only be done with the buy in of our colleagues and this is a key topic which everyone feels passionately about.
The toolkit will give us a very simple yet effective way to educate our teams and through the train the trainer approach gives us the ability to roll it out in a quick and constructive way."
To showcase the toolkit in more detail and to discuss how it can support automotive businesses in their sustainability journey, the Carbon Literacy Project will be hosting a dedicated webinar at 13:00 on November 10 which is open to anyone within the industry. To register, please visit: https://bit.ly/CLAutoToolkit.