Advertisement feature from Supagard
The Supagard Emergency Tyre Inflator Kit has been carefully designed to temporarily reduce the loss of air pressure from a punctured tyre in order to get you safely off the road and to a repair shop for a more permanent repair or tyre replacement if necessary.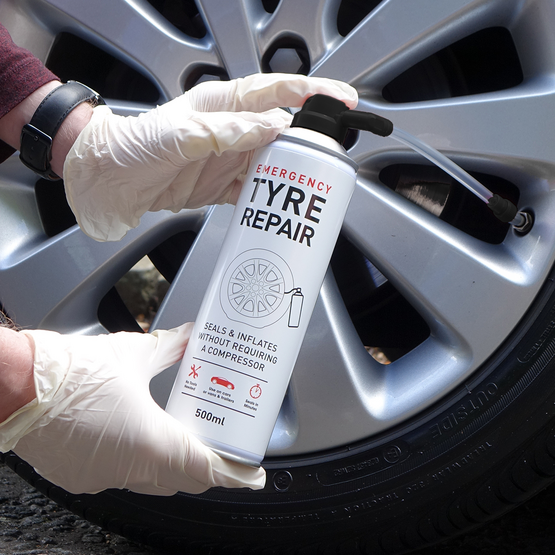 Having an Emergency Tyre Inflator in the back of the car is always a smart idea. You never know what you will face on the unpredictable British roads and if your tyre suffers a puncture, you will be grateful for the quick and easy repair. Having a tyre inflator in the back of the car can put your mind at ease on long journeys.
Our Tyre Inflator will allow you to drive off in minutes instead of waiting over an hour for your Emergency Breakdown Service or spending 20 minutes changing your tyre. There is also no need for a tyre compressor.
Simply screw the filling hose to the tyre's valve and release the full contents of the can into the tyre. This will act as a temporary fix until you are able to have the tyre repaired at a garage.
Contains:
2 x 500ml Tyre Inflators
1 x Robust Gloves - Flexible and close fitting glove allowing for precise work requiring extra dexterity. Elasticated knit wrist improves comfort and fit.
1 x Hi-Vis Vest - Large vest provides hi-vis protection through the day, but also has low light protection by way of the reflective stripes. Sewn on hi vis stripes for longevity, self-coloured binding, front Velcro fastening and is made of 100% Polyester.
1 x Customer Hand-Over Bag - Functional bag to conveniently store kit contents in your vehicle & provides ease of transportation when kit is in use.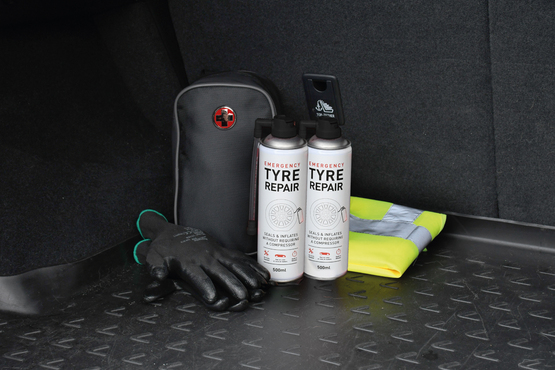 WEBSITE: www.supagard.com
TEL: 0141 633 5933
EMAIL: INFO@SUPAGARD.COM