Advertisement feature from Black Horse
Written by Tim Smith
During the COVID-19 pandemic online car sales grew exponentially.
With dealers unable to welcome customers into their showrooms during lockdowns, services overwhelmingly moved online to keep business flowing. Even the most 'digitally resistant' customers began to turn to remote services, according to research by McKinsey.1
But in 2021, we found that customers didn't want to stay entirely remote. When dealerships were able to reopen, many of our dealers saw a large-scale return to pre-pandemic habits – even as customers continued to make use of online options.
"There was a huge increase in footfall post-pandemic due to the pent-up demand after lockdown ended in 2021. This lasted for several months until it began to plateau towards the end of that year." – Laura Sandle, Director, Sandles Car Supermarket
A new landscape has emerged where the digital and physical journey are much more intertwined, and the convenience of remote financing is an important option for customers in the overall buying process.
We all know there was already a trend in this direction, but the speed of change has meant it isn't always easy to keep up. That's why, at Black Horse, we offer three key services to help dealers continue giving customers the best service possible, however they choose to buy their vehicle.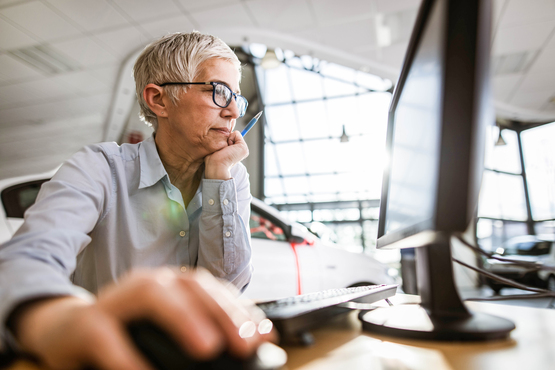 SignIt Anywhere
Our contactless finance tool simplifies the journey for both dealers and customers. It allows customers to access and sign their credit agreement anytime and anywhere via our online customer portal, giving them the flexibility they need.
API integration
We have a suite of APIs, and we can accommodate those that dealers are already using. This lets dealers connect online and offline systems to allow better data handling and a smoother customer journey.
LetsULearn
Our specialist training programme, LetsULearn, helps dealers increase their overall understanding of our products and services, and gives them all the information they need to explain everything to their customers. We've seen great success with the platform. In fact, users currently rate our 'Road to Recovery' pathway 4.7 out of 5.
Though our tools are different, they all have one main goal in mind: to help dealers empower customers to make the best decision for their situation. It's important that dealers provide them with the right mix of online and offline services to help them make that decision, and give clear information to help them select the right funding product.
To learn more about how we're digitalising finance for dealers and customers – and to find out how you could benefit from our services – visit our website at https://www.blackhorse.co.uk/dealer/home
Tim Smith

Head of Distribution, Black Horse
---
1 https://www.mckinsey.com/business-functions/marketing-and-sales/our-insights/adapting-customer-experience-in-the-time-of-coronavirus