National Franchised Dealers Association (NFDA) chief executive Sue Robinson has welcomed car retailers' efforts to make the automotive sector "more attractive to young women" but said there remained "work to be done".
Speaking on International Women's Day, Robinson celebrated the efforts of the NFDA's Drive My Career initiative, the Institute of the Motor Industry (IMI) and the Automotive 30% Club in changing perceptions of the sector but asserted that efforts must continue to achieve greater diversity, equity and inclusion.
Robinson said International Women's Day presented the perfect opportunity to "address one of the key imperfections of the automotive industry, the gender divide", adding: "Franchised dealers have recently made huge improvements in ensuring opportunities are available equally to everyone and trying to attract more diverse employees to their dealerships. However, I still believe there is work to be done to make sure any negative perceptions are eradicated.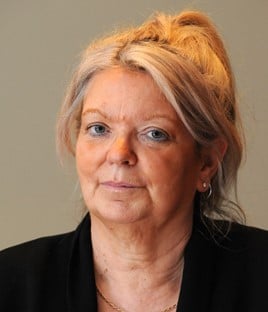 "Young females may not initially consider motor retailing as their first option for a career, given that the sector is still predominantly a male-dominated environment and misconceptions of the industry remain. However, we are constantly seeing progressive changes, franchised dealers are offering equal opportunities and employing more talented females.
"It was particularly reassuring to see during National Apprenticeship Week many young females endorsing their apprenticeship experiences and recommending a career in automotive to peers.
"I believe in equal opportunity for all, and it is important to not see gender when looking for a new employee but look for determination and resilience."
The theme of this year's International Women's Day is to #EmbraceEquity. Equity recognizes that everyone has unique circumstances and therefore allocates exact opportunities to enable the individual to achieve an equal outcome.
As reported by AM last year, research conducted by the IMI revealed that only 19% of automotive retail employees were women, while non-automotive industries offers a far more even spread (49% men and 51% women).
The research was debated by IMI president, professor Jim Saker, on the AM News Show podcast.
In 2020 Deloitte found that 90% of automotive sector employees believe women are under-represented in leadership positions, and 57% of women do not see a career path to get to the level they want.
Drive My Career is among the key initiative aiming to change this, partnering with HR representatives of leading retailers across the UK to help change the perception of the automotive industry and educate young people on the viable and successful career paths that are available.
Similarly, the Automotive 30% Club established by Julia Muir with the purpose to achieve a better gender balance within the automotive industry, aiming to employ at least 30% of key leadership positions in member organisations with diverse women by 2030.
Robinson said: "Initiatives such as Drive My Career and the Automotive 30% Club are essential to promoting the sector as an inclusive and diverse workplace, with one of its main objectives to make the automotive retail sector more attractive to young women who want to start their careers."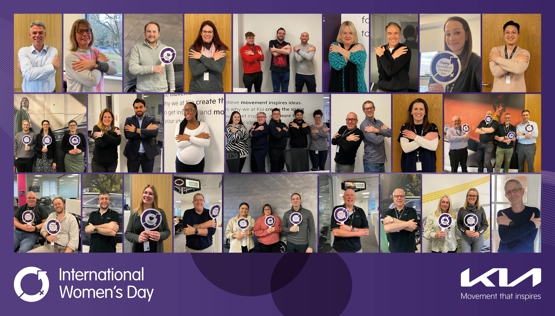 Kia UK is sharing a video showcasing inspiring career stories of women in the business and providing an update from Kia's women's network Strive, on its plans for the year ahead as it marks International Women's Day today.
The brand will also welcome season TEDx speaker and multi award-winning author Thais Compoint to speak directly to employees about "why gender equality is everyone's business".
Gemma Benbow, Kia UK's people and organisation director, said: "We know that diversity supports innovation and so it's really important as a business to recognise each of our individual staff members and what they contribute."