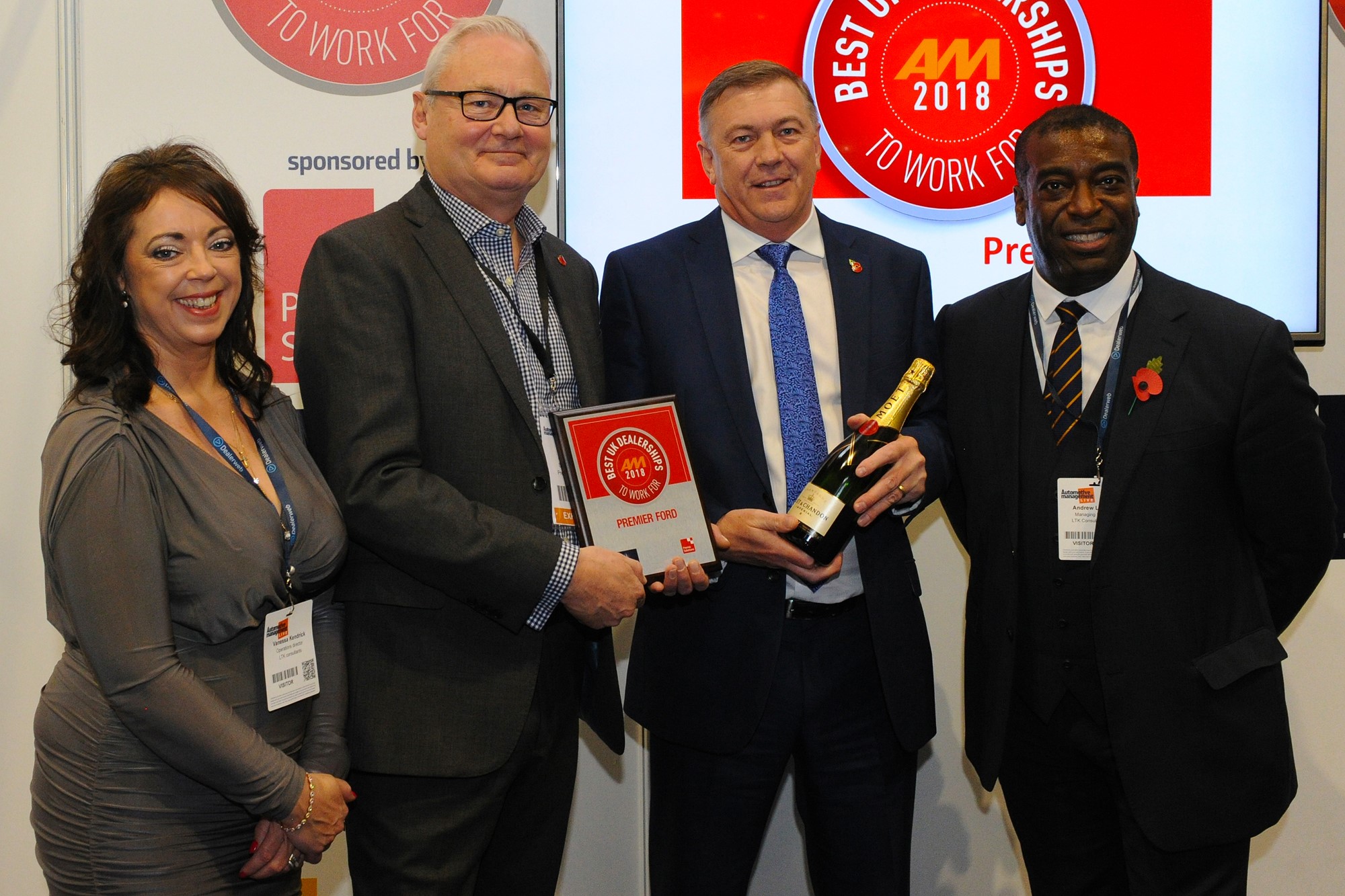 Premier Ford managing director David Rye (second from right) receives the award from sponsors Premia Solutions' sales and marketing director Ian Simpson (second from left), and LTK Consultants' managing director Andrew Landell and operations director Vanessa Kendrick
Premier Ford believes in sharing the spoils of success, and 95% of staff can earn monthly bonuses based on customer satisfaction scores and/or department profitability.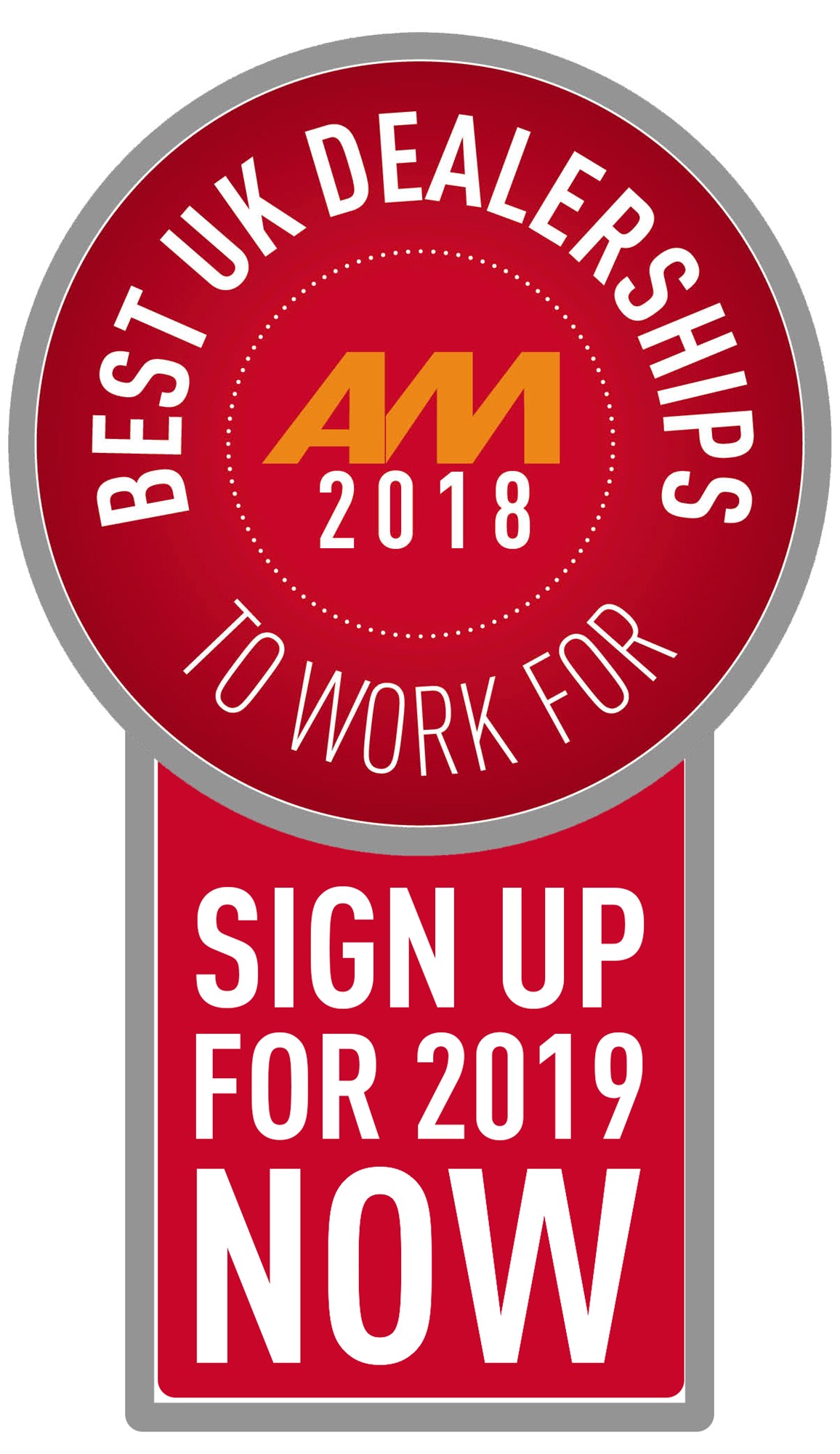 Supervisors and above are subject to a 360-degree performance review, and all staff have annual appraisals, reviewing and arranging their training needs, and taking action on them.
Feedback from the workforce is encouraged – an annual survey of all staff informs management about morale and satisfaction, and workers are encouraged to share their ideas for improving the business, which trades at Newport on the Isle of Wight. Managing director David Rye meets all staff twice a year to update them on progress in the business.
Premier Ford wants employees to feel content, and recognised for their efforts. The company pays for a Christmas dinner and dance for employees and their partners. During the event, Rye highlights individuals who "have gone above and beyond the call of duty" to benefit customers, other staff, or the company as a whole. He also presents vouchers for high street stores to staff marking decades with the business, rising to reflect their 10th, 20th, 30th, 40th or 50th anniversary with the business.
Employees can take up to seven days of their holiday allowance as 'duvet days', with no prior notice. Staff perks include, as standard, health screening, retail discounts, special offers on new and used cars and service, plus death in service benefit. Optional benefits include private medical and dental insurance, car allowance and discounted gym membership.