Isuzu UK has revealed plans to add a further 10 new franchised retail sites to its retail network in 2021 as the new D-Max pick-up prompts further growth for the brand.
The retail network – operated by Isuzu and Subaru importer IM Group – welcomed 10 new franchise operators to its network in 2020 and said that the introduction of the new pick-up warranted further expansion this year.
Set to arrive in the 102-strong Isuzu UK network's dealership in March, the new D-Max is the brand's first all-new model launch since 2012 and has led the operation to set "ambitious long-term sales objectives", according to a statement issued today (February 3).
Isuzu UK managing director, William Brown, said: "We're delighted to be welcoming such a large number of new dealerships into our network as we drive to enhance our sales and aftersales operations in all corners of the UK.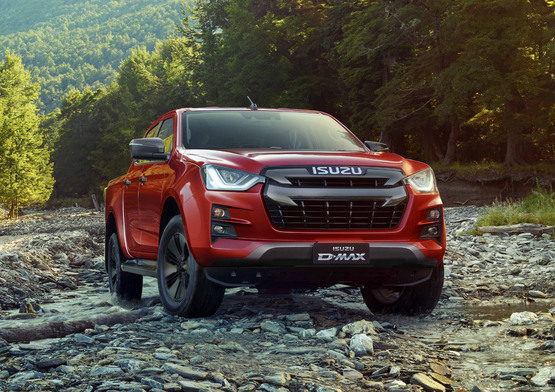 "With the growing popularity of pick-ups, and news of the launch of our All-New Isuzu D-Max, we have seen a significant increase in interest to represent the Isuzu franchise."
Isuzu added five new dealers in 2018 and seven new dealerships in 2019, bringing the total number of franchisees to 105 at the time.
Brown said that many of the new franchisees added in 2020 were "well-established and widely recognised names", adding that "their experience will add great value to our business".
He added: "We have highly ambitious sales targets for the next couple of years and welcome conversations from enterprising dealerships who are up for the challenge and are interested to find out more about our exciting plans".
Isuzu's latest additions to its UK franchised retail network are: Halliday's of Bushmills (County Antrim); Blackshaws (Alnwick); Sherwoods (Tyne & Wear); Equi-Trek (Sheffield); Unity Oxford; Croydon Isuzu; Cawdor Cars Llanelli (Carmarthenshire); R W Crawford (Billingshurst); Pentraeth Isuzu (Anglesey); Gallaghers of Sandycroft (Chester); and Hunt Forest (Blashford).
The All-New Isuzu D-Max recently became the first pick-up to achieve the maximum five-star rating in the new Euro NCAP safety tests despite being deemed the D-Max "too-aggressive" in the head-on collision safety test along with the new Land Rover Defender.