Rolls-Royce Motor Cars defied the impact of component supply shortages and the impact of COVID-19 to record the highest car sales total of its 117-year history in 2021.
Registrations were up 49%, to 5,586 for the Goodwood-based luxury car maker as it achieved new record results in most sales regions, including Greater China, the Americas and Asia-Pacific.
Rolls-Royce Motor Cars chief executive, Torsten Müller-Ötvös, said: "2021 was a phenomenal year for Rolls-Royce Motor Cars. We delivered more cars than at any time in the marque's 117-year history with unprecedented demand for all products in every global market.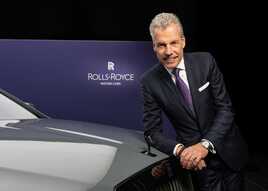 "Our extremely strong product portfolio, an exceptional Bespoke offering, together with the first full year of availability of Ghost, the launch of Black Badge Ghost in October and the continuing record demand for Bespoke personalisation, has contributed meaningfully to our extremely strong performance.
"This is hugely encouraging as we prepare for the historic launch of Spectre, our first all-electric car."
He added: "Building on this year's success, we will continue to evolve as a true luxury brand, beyond the realms of automotive manufacturing."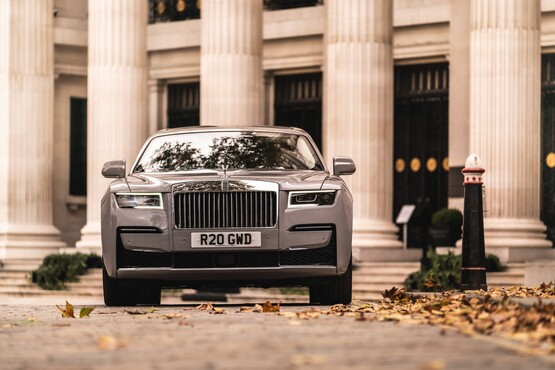 HR Owen's annual financial results suggested that 2021's uncertainty had not resulted in a negative impact for those selling luxury cars and supercars.
The London-based AM100 retail group, and Rolls-Royce franchisee recorded a seven-fold rise in pre-tax profits in its 2020/21 annual financial results, as reported by AM last week
Rolls-Royce said its growth had been driven principally by its Ghost model in 2021, with demand surging further following the launch of Black Badge Ghost in October.
The Ghost Black Badge is priced from £325,000 – around £100,000 above the standard Ghost – and is part of a trend that has seen 27% of Rolls-Royce customers opt for the more youthful, dynamic design treatment on its models.
The company's Provenance pre-owned programme also enjoyed exceptional sales results in 2021, it said, achieving an all-time record, while bespoke commissions of new cars remain at record levels.
Among the year's most striking bespoke creations were the Phantom Oribe co-created with Hermès, alongside the Phantom Tempus, and Black Badge Wraith and Black Badge Dawn Landspeed Collection cars.
Rolls-Royce will launch its first electric vehicle (EV), the Spectre, in the fourth quarter of 2023.
The OEM currently employs over 2,000 people around the world and said today that its factory at Goodwood is currently running at "near-maximum capacity, on a two-shift pattern" as employees work to fulfil orders from clients around the world.
As part of a bid to nurture future talent, the brand will recruit a record 37 new apprentices set to join the company in September 2022.
Müller-Ötvös said that 2021's success had been made possible by "the dedication and commitment of the extraordinary people at the Home of Rolls-Royce, our international team and our global dealer network".
He added: "e addedLHe addedI wish to extend my thanks and congratulations to each and every one of them: it is my privilege and pleasure to work alongside them every day."