Skoda is set to launch three new affordable electric vehicles (EV) and a new design language after delivering 878,200 vehicles worldwide in 2021.
A spokesperson for the Czech car brand told AM that there was "no information" to suggest that the new design direction would herald a new corporate identity (CI) for its franchised car dealerships, however.
Commenting on the shift of brand focus, a statement from the OEM said: "In the second half of 2022, Skoda Auto will be unveiling a new design language.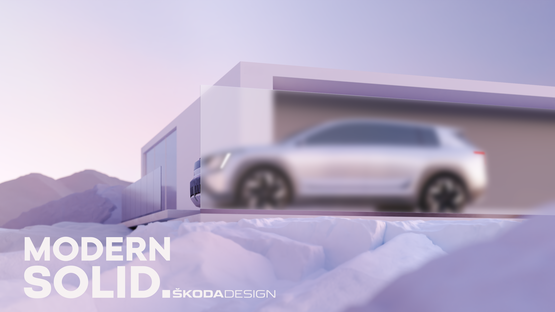 "Following the central theme of 'modern solid' it will be rolled out gradually over the coming year.
"In doing so, the Czech car manufacturer is turning its focus towards family and outdoor lifestyles, taking into account its customers' rapidly changing expectations and needs."
Skoda annual results presentation revealed that its revenues had risen 3.3% to €17.7 billion in 2021 as its operating profit increased 43.2% to €1.08bn and return on sales reached 6.1% thanks to strong first half-year.
It formed a Semiconductor Task Force to boost its efforts to maintain vehicle production, meanwhile.
Skoda Auto board member for purchasing Karsten Schnake said that the move had helped to ensure that the brand can now "look forward with cautious optimism" and "expect a significant improvement in the supply of semiconductors from the second half of the year."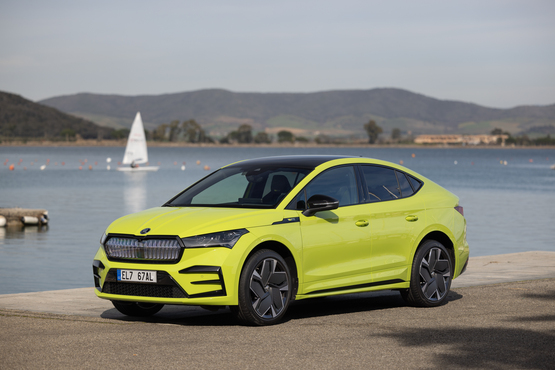 As it battles supply challenges, Skoda said a new Fabia for 2022 and the existing Enyaq SUV and Coupe models would be joined by three affordable EV additions to the line-up as its shifted its focus towards zero-emissions transport and digitalisation on the road to 2030.
Skoda revealed its aim to become one of the five best-selling brands in Europe by 2030, particularly through "affordable entry-level models and a strong e-model portfolio".
It added: "Following the successful launch of the Enyaq iV and the introduction of the Enyaq Coupe, Skoda Auto is planning three more all-electric models before 2030, all of which will be below the Enyaq in terms of price and size.
"Depending on market developments, the share of all-electric models in Europe is expected to rise to 50% to 70%."
Alongside its plan to launch new EVs, Skoda said it would also be focusing on digital services that offer customers "real added value".
The OEM said it was making targeted use of artificial intelligence for its Citymove app, which combines bus and tram links as well as the underground, rental bikes, taxis and ride-hailing services to map out a smart and fast route to the destination.
The peer-to-peer car-sharing platform HoppyGo, meanwhile, also launched in Poland and Slovakia in 2021 while users of its scooter sharing service BeRider have travelled more than 2 million kilometres in Prague since 2019.