Ford is targeting a two-fold increase in electric vehicle (EV) production as the Volkswagen Group's Porsche premium performance brand has told potential investors it will ramp-up its profits from zero-emissions models.
US carmaker Ford has revealed a plan to grow its global EV production run rate from 600,000 units next year to two million by 2026 while adding new lithium iron phosphate cells to its Mustang Mach-E and F-150 Lightning pick-up in a move that will reduce material costs by 10 to 15%.
Ford said that its 2023 EV volume would comprise of 270,000 Mustang Mach-Es for North America, Europe and China; 150,000 F-150 Lightnings for North America; 150,000 Transit EVs for North America and Europe; and 30,000 units of a new SUV for Europe.
It plans to invest over $50 billion (£41.9bn) on EVs between now and 2026 as it targets adjusted earnings before interest and taxes margins of 10%, with 8% margins for EVs.
Ford's EV focus
Chief executive Jim Farley said: "Ford's new electric vehicle line-up has generated huge enthusiasm and demand, and now we are putting the industrial system in place to scale quickly.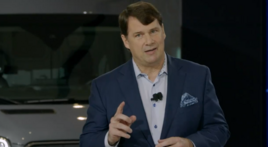 "Our Model e team has moved with speed, focus and creativity to secure the battery capacity and raw materials we need to deliver breakthrough EVs for millions of customers."
News of Ford's EV plans follow reports from Bloomberg that the OEM giant is planning to cut up to 8,000 jobs in the coming weeks as part of a bid to fund its EV projects.
In Europe, the Ford Cologne Niehl Plant is currently undergoing major construction updates to prepare for the production of EVs from 2023.
The first EV is expected to roll off its Cologne production line in 2023, with a second EV model to be built starting in mid-2024. Annual volume at the new plant is expected to reach 200,000 vehicles per year.
Porsche's EV profit plan
At Porsche, which is preparing for an anticipated public offering in Q4 this year, expects its EV margins to achieve parity with its internal combustion engined (ICE) vehicles within two years.
And it sees an opportunity to achieve improved margins by charging higher prices for new zero-emissions technology.
Porsche chief executive Oliver Blume said that the brand's aim is to "selectively expand higher-margin segments and to leverage electric-vehicle pricing opportunities".
At capital markets day earlier this week the German carmaker mapped out a push to grow return on sales to from 16% last year to more than 20% in the long term, with eight-in-10 Porsches sales being accounted for by EVs by end of this decade.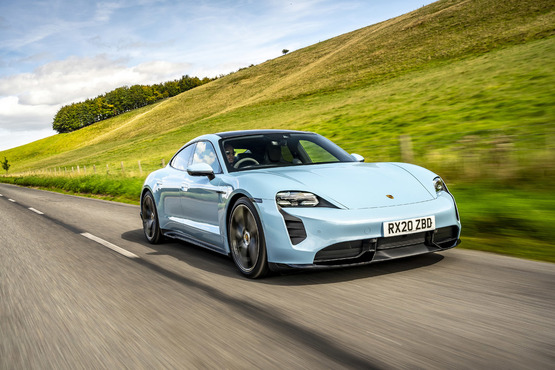 In the UK, Porsche's Taycan outsold the iconic 911 by 81.4% last year (2,226 v 4,039 units) and more EV models are set to join the brand's line-up shortly.
The brand is currently preparing to introduce an electrified version of its Macan SUV and is also planning a new luxury SUV positioned above the Cayenne.