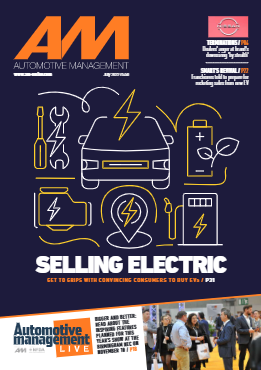 The relaunch of electric car brand Smart, plus reasons for consumers to buy EVs and success stories from used EV dealers are all among the features in the July 2022 issue of AM magazine, available to read here in digital format.
Plus inside there are reactions from some franchisees terminated by Nissan's Ideal Network Plan who claim the carmaker took a "pins in a map" approach which ignored their historic sales success.
And we review the innovative Honda Civic e-HEV.
Read about our plans for Automotive Management Live 2022, the automotive industry's annual event held at Birmingham NEC on November 10, 2022, and see what energy expert Darren Riva of Journey Energy Solutions has to say about how dealerships can reduce their overheads.
Plus Rob East, BMW UK's general manager of national sales, shares his views on the significant challenges being faced by the motor retail industry.
Editor's Letter
There's quite a burden on carmakers and their retail networks due to the UK Government's road to zero. Despite relatively strong uptake currently, I don't believe the state is doing enough to educate people about electric vehicles and the lifestyle compromises that must come with them.
Even if there were ultra-rapid chargers in every UK car park, drivers will still need to adjust their habits and show some patience. Such as when they're spending 30 minutes beside an airport car park's charger in the dark waiting for enough current charge to feed across for the trip home.
And although the removal of the plug-in car grant was clearly on the cards we still need more and better incentives that help consumers make the switch.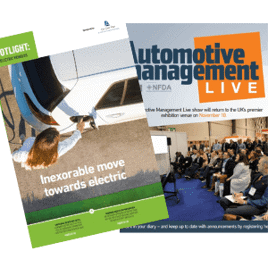 Arnold Clark's Innovation Centres are a good start. Shouldn't OEM groups like Stellantis and Volkswagen Group have the same?
Even so, EVs must become accessible. We need locations and mainstream events where Joe Public can wander up, have an explore, see how you plug in a charger and chat about real life with an electric car, in used form as well as new.
Otherwise real world ownership of a battery electric vehicle may come as a shock for many in the 2030s.