Stellantis franchisees have accused the car manufacturer of trying to "force the market" with pre-registrations despite an inability to deliver on customers' new vehicle orders.
The OEM giant behind Abarth, Citroen, DS Automobiles, Fiat, Peugeot and Vauxhall has risked friction with retailers and customers alike by demanding early registration of, and up-front payments for, vehicles that might not be delivered for months.
For the OEM's customers it could mean paying up to three-months' worth of finance payments up front – or the risk of losing a long-awaiting new car – while retailers have reported their bonuses threatened for non-compliance with the measures.
One Stellantis franchisee told AM: "If Stellantis were just able to let people know when their cars would come then the issue might be lessened, but most are being left in the dark.
"The truth is that Stellantis is trying to force the market in order to get registrations at a time when it cannot deliver cars.
"It's a situation that is causing noise in the network and frustration among customers and that is the last thing that anyone needs right now – least of all Stellantis."
Stellantis' vehicle production headaches have been compounded by logistics issues that have resulted in some retailers being incentivised to collect vehicles from compounds at its UK import centres, rather than await delivery.
"One of the key issues has been that Stellantis will not flex its bonuses even though vehicle orders are long overdue," added one retailer. "You have to pre-reg the cars or risk losing your bonus."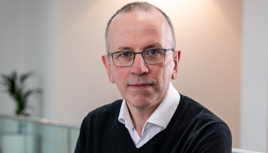 Working on a solution
Stellantis UK group managing director Paul Willcox has said that that the situation is the result of efforts to portray the UK as a "low stock market" in order to guarantee a greater volume of the OEM's manufacturing output.
Perrys Group managing director Darren Ardron, who sits on the Vauxhall dealer council, said: "There are clearly a lot of issues to deal with at the moment, but one thing I do know is that Stellantis is working extremely hard to find solutions."
A spokesperson for Stellantis told AM: "Vehicle production continues to be constrained due to Covid and component shortages across the industry.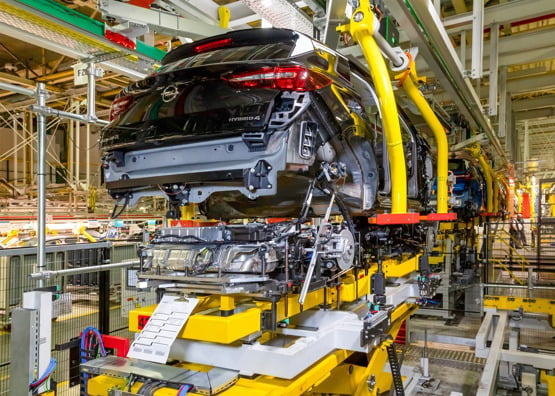 "Our ability to satisfy the significant demand for our products is constrained leading to unprecedented lead times for our customers.
"More recently, the logistics sector in both the UK and across Europe is facing a shortage of drivers due to the war in Ukraine.
"This shortage continues to impact the production volume of the automotive industry compounded further by port congestion and railroad instability.
"The consequence for our customers is that they have long waiting times and delivery date accuracy slipping.
"Facing this situation, we have taken various actions to ensure that customer orders are fulfilled as quickly as possible focussing on 'first come, first served'.
"Our focus has been to support these customers by increasing supply and pulling volume through the network at a faster rate."
Customer toll
What Car? editorial director Jim Holder highlighted that Stellantis' approach was risking its reputation among car buyers, however, with franchisees potentially suffering the impact dissatisfied customers and cancelled orders.
Holder said: "For all the justifications - and merits or otherwise of them - nobody at Stellantis seems to be focused on the car buyers and the appalling experience of being asked to pay for cars they haven't received.
"It appears a shoddy and short-sighted way to treat customers, especially when they have waited so patiently and for so long for their vehicles. Our advice would always be to refuse to pay for a car until it is delivered."
The pre-registration and logistics issued faced by Stellantis come as it works towards a wide-reaching restructure of its UK retail network and the roll-out of a new agency model distribution strategy for Europe.
Last month car retailers – who were issued with two-year terminations notices in 2020 to facilitate the shift from franchise agreements – told AM they were "over the moon" when the plan was put back six months, to January 1, 2024.
AM revealed in October that Stellantis' adoption of a contiguous market area-style network plan to streamline its franchised dealer relationships would lead to the loss of 138 of its 918 UK sales points.