Chorley Group, Charles Hurst and City West have all been named as new franchised retail partners of the IM Group-imported GWM Ora electric vehicle (EV) brand.
The new additions' new dealerships in Belfast, Chorley and Exeter will be joined by service centres in Blackpool, Burnley, Wigan, Bolton, Plymouth, and Truro and will leave GWM ORA with seven sales and service hubs and 13 service centres as it targets 5,000 new car registrations this year.
Its expansion plans also include the further addition 12 new franchisee appointments by the end of 2023.
Hot on the heels of the UK launch of the Funky Cat hatchback, GWM Ora's latest franchisee additions follow the earlier appointment of Wessex Garages, Lookers and Peter Vardy in Braintree, Wolverhampton, Bristol and Glasgow.
These existing retailers are now planning further expansion with new GWM Ora service centres in Cardiff, Dundee, Edinburgh, Gloucester, Kirkcaldy, Motherwell and Perth.
GWM Ora UK has also introduced an 'ORA Online' platform, which enables customers to benefit from online reservations and home delivery.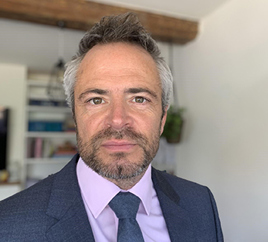 GWM Ora UK managing director Toby Marshall said: "As we scale the GWM Ora brand in the UK, it is vital that we have the right infrastructure in place to give customers a quality brand experience.
"We are delighted to partner with Chorley Group, Charles Hurst Group and City West Country who will be a fantastic addition to our network of retailers, providing a premium service to customers."
Lookers' Charles Hurst division will be the first of the three new additions to the GWM Ora network to open a new dealership.
Adding to a Belfast operation that recently added a Lotus Cars franchise, Charles Hurst plans to open its new dealership on March 6.
Jeff McCartney, group operations director at Charles Hurst Group, said: "It is a great privilege to be the first GWM Ora retailer in Northern Ireland. This is an exciting time for the EV market, and we're looking forward to helping even more of our customers make the all-important step towards electric driving. The Ora Funky Cat is a great way to start that journey."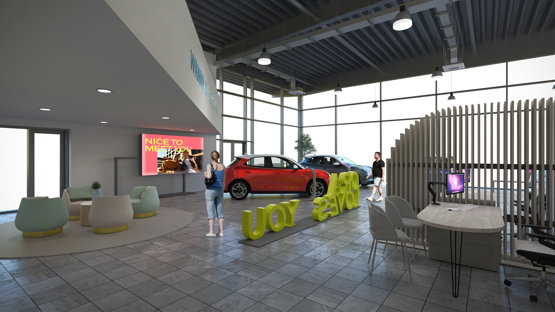 Chorley Group will open its GWM Ora dealership in a facility adjacent to its MG Motor UK dealership in Chorley on March 16, with City West Country officially adding its Exeter business to the network on March 24.
Sue Corkin, group operations director at Chorley Group, said: "GWM Ora is one of the most exciting brands to launch in the UK this year. With standout styling, innovative tech and a premium fit and finish, we're confident it will be a huge success."
Luke Yetman, franchise director at City West Country, said: "After seeing Ora Funky Cat, we knew that the GWM Ora brand would be great for our retail site. There is clear demand for premium electric vehicles at an accessible price point and GWM Ora ticks that box."
The Ora Funky Cat First Edition is priced at £31,995 and is currently available with a 48kWh battery, offering a WLTP range of up to 193 miles.
AM recently interviewed Marshall at the launch of the brand's first UK model.