Wessex Garages has become the third UK franchisee of Great Wall Motors' Ora electric vehicle (EV) brand with plans for a new dealership in Bristol.
The Bristol-based AM100 retail group has committed to the opening of a new dealership at Cribbs Causeway, following Peter Vardy and Lookers into the Chinese carmaker's growing network plans.
Ora is set to open order books for its £31,995 zero-emissions Funky Cat hatchback next month and claims to have attracted over 8,000 registrations of interest for the model on its UK website.
The brand, led by former Mitsubishi Motors in the UK director Toby Marshall and imported into the UK by the IM Group, has said that it will adopt an "organic growth strategy that focuses on a natural scale up of infrastructure to support customer demand as it increases".
Marshall, who is Ora's sales and marketing director, said: "We are delighted to announce Wessex Garages as an official retailer for GWM ORA products.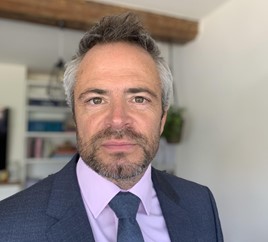 "Our strategy is to grow the UK retailer network organically in-line with customer demand. This appointment ensures excellent representation in the west of England."
Wessex Garages has a history of working with EV thanks to a long-standing franchise partnership with Nissan and also retails EVs from its Kia, Hyundai and Mazda dealerships.
This summer the group announced redevelopment plans for its Nissan and Kia car dealerships in Gloucester.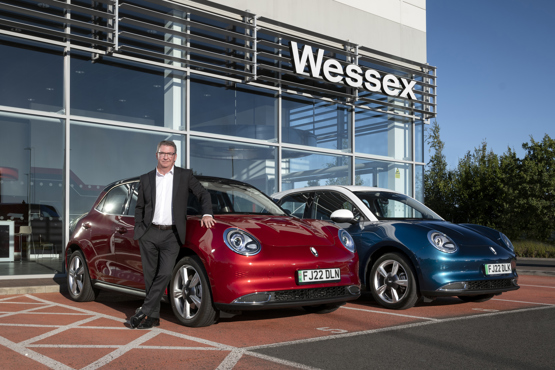 Commenting on the group's new partnership with GWM's Ora brand, managing Director Chris Wiseman said: "GWM ORA is one of the most exciting brands to enter the UK this year and I am extremely proud that Wessex Garages will be at the forefront of its launch into the market.
"Everything about this brand is right for the market and perfectly complements our existing brands.
"An accessible price tag and premium look and feel makes the ORA Funky Cat First Edition a very compelling offering that we expect to be in very high demand. We are obviously delighted to represent ORA in Bristol and our team is looking forward to showing our customers how great the ORA Funky Cat is."
Peter Vardy's first Ora dealership will be located in Glasgow, while Lookers is opening sites in Wolverhampton and Braintree.
Further sites will be added to the network in 2023, however, and Ora said there was scope for Wessex to add more sites.
Ora said that Bristol was a city already "embracing the electric revolution", with electric car and van trials offered by Bristol City Council.
The local authority is also introducing a Clean Air Zone towards the end of November, which aims to reduce emissions in the city.
Charges for entering the zone will range from £9-£100 depending on the size of the non-compliant vehicle.