The UK's network of Polestar car showrooms is set to expand before the year-end, as the electric car manufacturer works on doubling the sales volume it achieved last year.
Permanent Polestar 'Spaces', the brand's name for car showrooms, are due to be opened in north west London by Endeavour Automotive and in Glasgow by Lookers before the year-end.
Both the AM100 groups are already agents for Polestar elsewhere - Lookers at Manchester and Endeavour at Battersea in south London.
Matt Hawkins, head of sales at Polestar UK, told AM during the summer, as the Polestar 2 received significant updates including longer battery range, that the brand is on track to achieve 15,000 new car sales in 2023 as its electric cars increasingly attract new company car drivers.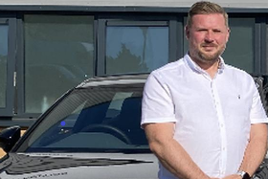 Such an achievement would mean it outselling long-established prestige brand Jaguar - at September 1 Polestar's YTD sales volume was already ahead of both Jaguar and Lexus.
Fleet and business customers account for four of every five Polestars sold in the UK; being a premium electric car it offers significant BIK taxation savings for corporate executives.
"2024 Polestar 2 is the beginning of a product offensive for us," Hawkins said.
Hawkins said: "We know that it works really well on company car policies, we know that it works really well on salary sacrifice schemes and because of its versatility, it appeals to a very broad range of customers."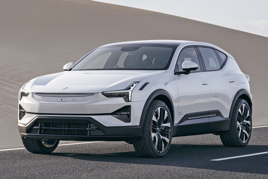 The brand is now taking orders for the Polestar 3, its large SUV, ready for deliveries in mid-2024. Demonstrators will be in the UK next spring.
Hawkins said "It's a very exciting car, because it sits in a completely different category to the Polestar 2. It's a much bigger car, it's even more premium in its outlook.
"It's also the first car that's going to be brought to market that's been designed as a Polestar from the ground up."
Hawkins said it will appeal particularly to senior managers with company cars and to business owners who are looking to fund cars through their business.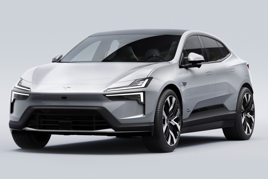 A second electric SUV, Polestar 4, will then follow.
Polestar UK chief executive Jonathan Goodman previously told AM that as its new car sales volume grows it will open more Polestar Spaces in critical urban territories.
Waylands Automotive opened its Polestar Space at Bristol in the first half of 2023.
All 2024 Polestar 2 versions feature upgraded batteries. Long Range versions now feature an 82kWh pack, while the battery for Standard Range versions retains a capacity of 69kWh but is from a new supplier.
Faster charging rates of up to 205kW DC for the Long Range and 135kW for the Standard Range battery is also now be possible.
Range improvements are in effect for all versions. The Long Range Single Motor variant can now achieve up to 406 miles (WLTP).
The Standard Range Single Motor version is now capable of up to 330 miles (WLTP).
Long Range Dual Motor variants can now achieve up to 367 miles (WLTP).