Waylands Automotive is poised to join the retail network of performance electric vehicle (EV) brand Polestar with the opening of a new store in Bristol.
The three-time AM Awards Dealer Group of the Year (up to 10 sites) winner will add the Geely-owned brand to a portfolio already featuring Volvo, Kia and MG as part the OEM's drive to double its physical footprint to six sites in the UK this year.
Waylands' new Polestar Space is already under development at Cribbs Causeway and is set to open its doors to customers in late February.
Polestar UK chief executive Jonathan Goodman told AM: "We're delighted to be partnering with Waylands.
"They have the expertise we need through their work with Volvo and have already been working with us – assisting with deliveries in the latter part of last year."
Goodman said that test drive facilities would soon be opening in Bristol and Glasgow to support the opening of the latest new Polestar Space openings.
The Glasgow facility will be operated by existing Polestar partner Lookers, which currently operates a Polestar Space in Manchester.
Polestar's network of Polestar Spaces grew in 2022 with the opening of Paul Rigby's new facility in Solihill and Endeavour Automotive's new space at London's iconic Battersea Power Station.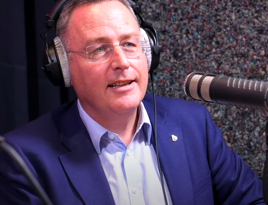 Commenting on Wayland's new venture, group chief executive John O'Hanlon said: "The addition of Polestar feeds perfectly into our strategy of being the dominant retailer of electric vehicles (EV) in our market areas.
"I have long admired Polestar and wanted to be part of their journey – I drove the Polestar 1 and have visited The Cube in Gothenburg – so realising that ambition is very exciting.
"We already offer value and mainstream EVs and Polestar really adds a performance element to that mix. The brand wants to go toe-to-toe with Porsche, so there's no conflict in our portfolio. It's a very exciting prospect."
Society of Motor Manufacturers and Traders (SMMT) new car registrations data for 2022 revealed that Polestar's registrations had grown by 79.3% to 7,345 units last year.
Commenting on the brand's growth in the UK, Goodman said: "We will continue to grow our footprint as our volume grows. With the dynamic we now have in the brand we're in a great position to double that scale in 2023.
"It's vital that we remain a profitable operation for our retail partners and I know that they are very happy with the way things are going at the moment."
Waylands' new Polestar Space is the latest in a series of developments by the group, which were discussed by O'Hanlon in a recent AM News Show podcast.
Among the new ventures is the group's its first multi-marque dedicated EV sales centre, Waylands E, at Newbury in Berkshire, a new Volvo dealership in Bristol, a new MG Motor UK dealership in Newbury and a newly-acquired Kia dealership in Polestar's home town of Bicester.
To hear the AM News Show interview with O'Hanlon, in which he discusses Waylands' growth and its growing involvement in property development, click the Youtube link below: