Dealers have started 2019 with a rise in profits, according to data collected by ASE.
It found the average UK motor retailer produced a profit of £9,000 in January, a £3,000 improvement on the result recorded for January 2018.
"Whilst the overall registration levels were down for the month this shows retailers improving profitability margins for the business they were transacting," said ASE chairman Mike Jones.
The January drop in new car registrations was due to lower self-registrations late in the month, he said, which "is not bad for retailer profitability".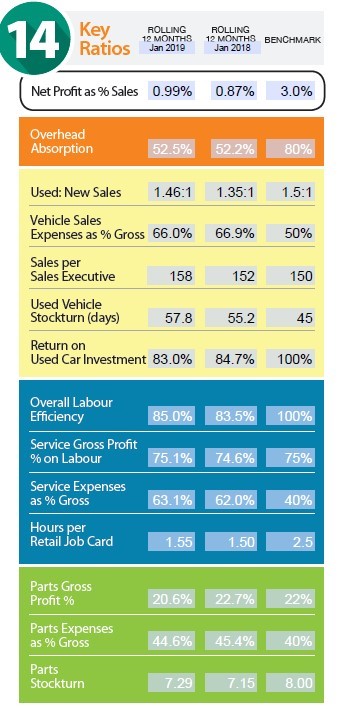 ASE believes dealers have continued focus on profitable used sales in the face of a depressed new car market, as there was a rise in used vehicle stock investment in January.
"Every year March is a pivotal month in determining the overall level of profitability for the year and this is even more the case in 2019, with the continued uncertainty over whether we will face tariffs post the end of the Month. General levels of demand appear healthy, with GDPR issues now almost behind us," said Jones.