Auto Trader has urged used car dealers to resist the temptation to reduce the values of their vehicles to retain hope that the market will "pick up where we left off" after the COVID-19 coronavirus crisis.
The online classified advertising specialist reported today (April 8) that its Retail Price Index data indicated values had remained flat – down by just 0.2% – over the full calendar month but data and insight director, Richard Walker, reiterated that retaining this stable pricing profile would becentral to maintaining the market's performance.
"There's no question the industry is facing a huge pressure, but to ensure we can return to health as quickly as possible; we urge retailers to resist the temptation to reduce prices," he said.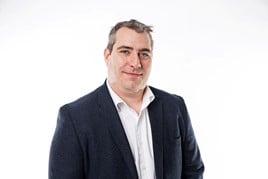 "Many of our indicators suggest the market is capable of picking back up almost where we left off before the COVID-19 pandemic shook the industry, and we must be ready for when the Government restrictions lift."
The advice reflects that given by Derren Martin, head of valuations UK at Cap HPI, in a guest opinion published by AM earlier this week.
Martin urged retailers to "keep a cool head" with regards to stock pricing in the current COVID-19 lockdown, adding: "Our advice would be that reducing prices will not stimulate the market."
Last month Cazana reported that its data had indicated coronavirus-hit car dealers had begun 'jostling for position' with online price reductions.
But Auto Trader's Retail Price Index data, taken from its inventory of online classified adverts, showed that, in the midst of the global pandemic, the average retail price of used cars is fairly stable with like-for-like prices remaining flat at £13,601.
This came after Cap HPI announced that no adjustments will be made to trade values, with prices held for the time being.
Looking at the data on a more granular level, with the exception of petrol, which recorded a small growth of 0.5% (£12,354), all fuel types saw a small like-for-like decline in sticker prices last month, Auto Trader said.
Diesels declined 1.2% (£14,485), and in terms of alternatively fuelled vehicles (AFV), used prices fell 1.4% (£22,044).
Declining 3.8% (£25,727), pure electric vehicles (EV) recorded the sharpest dip in average values.
Auto Trader said that the Government's announcement of a lockdown of all non-essential retail businesses on March 23 had produced a noticeable initial response from the market in regard to pricing changes.
Typically, more than 12,000 price changes take place on a daily basis. The day before the restrictions on movement had been put in place, this increased to 17,055, it said – a year-on-year growth of 26.5%.
Following the Prime Minister Boris Johnson's announcement, price changes have fallen to an average of just 5,885 – a 39.1% fall year-on-year.
Auto Trader said that increased engagement across its platform indicated that car buyers are still actively researching their next purchase.
Over the last week of March, there was an 8% year-on-year increase in 'saved' searches compared with the same period last year.
In addition, data for March reported a very high advert view per user session number, meaning that Auto Trader visitors are viewing more adverts per visit than normal.
Research conducted among car buyers by Auto Trader revealed 88% of shoppers said they would spend the same amount or more time researching their next car while in lockdown, and 60% said they still want to buy, but not right now.
Approximately one in five (21%) said they're currently in the research phase, while 15% said they're looking to buy imminently. Just 4% said that they are no longer looking to buy a car.
Walker said: "Despite consumers being unable to visit physical forecourts, they're still visiting and engaging with digital showrooms.
"We can see that not only are they saving their favourite vehicles and using this time to research their next car, but they're also making enquiries.
"It's therefore more important than ever that retailers are visible online to capture this consumer demand and be ready to engage with potential customers. By doing so, they'll be in the very best position for when they can reopen their doors."