Board members from the Vehicle Remarketing Authority (VRA) will discuss lessons learnt from 2020 and 2021's biggest opportunities in the final instalment of a series of webinars.
Three key questions will be put to the Duncan Josey of Auto Trader, Marcus Blakemore of MJB Automotive Solutions Ltd, Philip Nothard of Cox Automotive, Rupert Pontin of Cazana and Jayson Whittington of Glass's during the December 17 online event.
Starting at 10am, the webinar is the last in a series of five, 30-minute briefing events that the VRA has been holding during November and December that are open to anyone who works in the motor industry.

Sam Watkins, chair at the VRA, said: "The aim here is to touch on some important areas that we haven't had time to cover in the previous 2021 Outlook Seminars but to provide useful information for members by distilling the discussion down to the most important topics.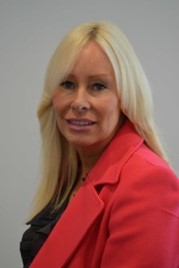 "Also, unlike the other webinars we have organised where we mainly turned to external speakers, we'll be very much drawing on the expertise of the VRA board here and we're anticipating very interesting discussions between Duncan, Marcus, Philip, Rupert and Jayson."
Watkins, who featured in a 'Five minutes with…' feature in AM earlier this year, said that the VRA's 2021 Outlook Seminars had so far proven extremely useful and popular but also showed the limitations of their online format.
She said: "These events were designed to take the place of the one-day VRA Seminar, which is normally held every November but was impossible to organise in the current environment.
"It's been a good substitute and created an invaluable means of continuing the VRA's work but I think everyone would agree that it doesn't provide the same kind of buzz and interaction as everyone meeting in person.
"We very much hope to be in a position in 2021 where we can all meet again, even though I expect we'll continue to make use of Zoom in the future."
To sign-up for the VRA's forthcoming webinar, e-mail info@thevra.co.uk.