Irregular spikes and slumps in demand could define the car retail environment in 2021 as the UK's battle with COVID-19 continues, with some warning of a year punctuated by "several lockdowns".
After an EU trade deal delivered at the 11th hour as a "Christmas gift" from Prime Minister Boris Johnson buoyed the sector, the return of COVID-19 lockdown restrictions on January 5 tempered hopes of a aresurgent start to the new year.
With the tariff-free delivery of vehicles to UK retailers secured, retailers' concerns are now keenly focused on the ongoing impact of COVID on consumer demand.
It looks likely the current closure of dealerships across the UK will impact the key March plate change for a second year.
Jayson Whittington, chief editor at Glass's and a director of the Vehicle Remarketing Association (VRA), anticipates a stop-start sales outlook for 2021 as a whole, despite the Government's immunisation push.
"It's going to take several months, if not more than 12 months, and we are going to see several more lockdowns through the year," he said.

PROTRACTED RECOVERY
Trustford chairman and chief executive, Stuart Foulds, was also among those who believe that Government's ambitious bid to immunise two million people against COVID-19 each week would still deliver a protracted recovery.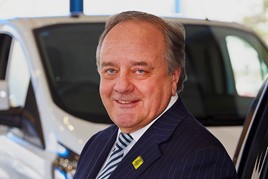 Foulds said: "Logistically, I understand that it's likely to take to the end of this year to get the population immunised. I very much doubt we're going to return to normal trading conditions at the end of Q1."
The results of AM's Outlook 2021 Survey showed that, even before the EU trade deal was finalised, retailers across the UK feared the impact of COVID more than anything else.
Although the sector evolved rapidly towards online sales and established ways to work in leaner fashion during 2020's near three-month lockdown period in H1, 66.7% of franchised car retailers told AM that COVID remained the main threat to the profitability, compared with 25.6% which cited Brexit.
Among independents, 62.3% cited COVID-19 as the biggest threat, with 25.9% prioritising Brexit concerns. AM's survey was conducted between December 11 and January 7.
This article was first published in the latest issue of AM magazine, available to read here in digital form.
After the turn of the year – and with the relative security of the EU free trade deal – all dealers responding to the survey cited COVID-19 as their key concern.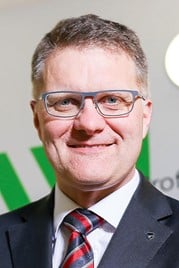 Speaking to AM after January 4's announcement of a return to lockdown in England and Scotland, Vertu Motors chief executive Robert Forrester said the prospect of the new lockdown measures running into March meant retailers would have to come up with strategies to retain volumes now.
"The industry's going to have to get its head round the issue of new cars in March and building order banks is going to be a priority despite the new restrictions," he said.
Foulds agreed. He said: "Clearly the end of Q1 will bring the usual plate change pressures and there will be a number of people reaching the end of finance agreements to deal with, as there is every year.
"Our teams will be working hard on our databases in the weeks ahead to make sure we are able to fulfil as many sales as possible."
Responses to the 2021 Outlook Survey indicated that 59% of franchised car retailers and 48.2% of independents remained confident of growing turnover despite the continued headwinds.
However, just more than a third (35.9%) of franchisees and less than half of independents (44.4%) anticipated that would translate to an increase in profitability.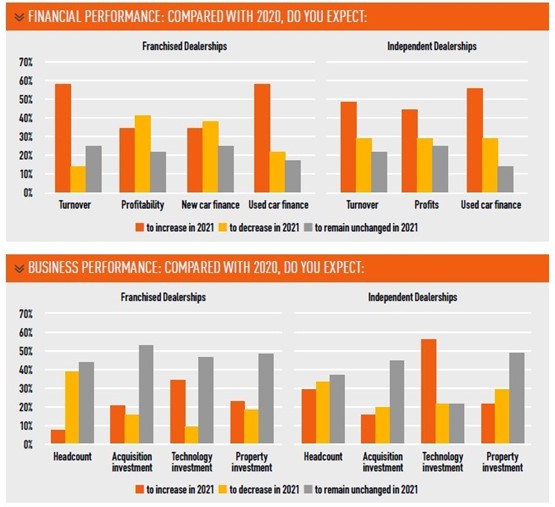 Franchised dealers adapting to the new Financial Conduct Authority (FCA) regulations on commissions saw used cars as the bigger opportunity in the finance
sector, with 59% anticipating growth, compared with just 35.9% for new car finance.
A total of 55.7% of independents also anticipate an increase in used car finance.
A third of franchised retailers (33.3%) anticipate a further decrease in new car sales in 2021, despite 2020's 29.4% 2020 decline and the prediction from the Society of Motor Manufacturers and Traders' (SMMT) of a two million-plus market this year.
A registrations recovery was predicted by 43.6%. However, the same proportion suggested an increase in pre-registrations, while 76.9% of franchisees expect used cars growth.
Among the independents, 66.7% expect volumes growth, with just 18.5% fearing a decline.
BREXIT'S JAB IN THE ARM
The issue of new vehicle supplies – highlighted by both used and independent retailers as a key concern for 2021 – has partly been alleviated by the Brexit deal. But Brexit has brought a major used car supply issue for traders in Northern Ireland.
Tariff-free imports should guarantee UK franchisees a flow of new product once again mitigated only by manufacturers' concerns about a requirement to meet ever-more stringent EU fleet emissions targets. These demanded an average 95g/km of CO2 for 90% of the vehicles in 2020, increasing to 100% this year.
A total of 51.3% of franchisees cited limited supplies as their biggest Brexit concern, compared with 51.3% independents, closely followed by parts supply at 28.2% and 29.6%. National Franchised Dealers Association (NFDA) chief executive, Sue Robinson, said: "It is positive that the UK Government has reached a Brexit deal with the EU that avoids tariffs on vehicles and vehicle parts.
"As an industry, we now have further clarity, which will enable greater investment into the sector and support consumer confidence."
Of more concern on a domestic front will be the supply of used cars with reduced fleet business due to the COVID-19 pandemic's impact on vehicle movements.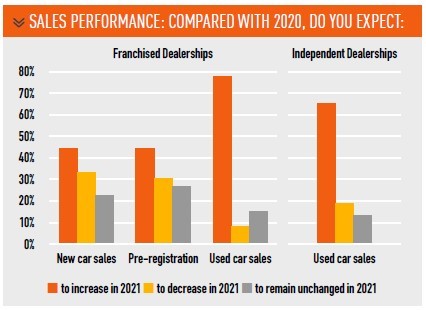 Cazana's Rupert Pontin fears further COVID-19 lockdowns and the end of the Government's Coronavirus Job Retention Scheme (CJRS) in April will impact the ability of remarketing channels and logistics providers to keep pace with shifting peaks and troughs in consumer demand.
Pontin said: "How the sector balances supply to demand in what could be a very volatile year is a key concern. It could be a very spikey journey, particularly in early 2021.
"Some logistics firms that have begun to operate very leanly in 2020 may struggle to find drivers in the periods of higher demand.
"I just hope that 2021 sees the motor sector benefit from the high levels of confidence that it saw during 2020."
In Northern Ireland, a major VAT issue will also hamper the sale of used cars imported from the UK mainland – a stock source accounting for around a third of the market's sales.
Sytner, Lookers, TrustFord and the NFDA have lobbied MPs on the issue which results from the country's continued positioning within the EU's customs union. It means cars imported from the mainland are now ineligible for the margin scheme, making them subject to a 20% VAT increase.
VAT expert Glyn Edwards, from MHA MacIntyre Hudson, told AM: "The NFDA is pursuing possible solutions, but it's not an issue that is simply going to go away. It's a huge headache for retailers in Northern Ireland."
CONFIDENCE DESPITE COVID
Praise was directed towards the car retail sector from many corners of UK automotive following the SMMT's announcement of registrations that had declined by almost a third last year (see also page 14).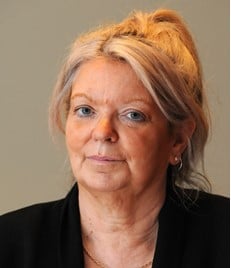 SMMT chief executive Mike Hawes and the NFDA's Robinson led the plaudits for a sector that mitigated the impact of COVID-19 through the rapid development of a digital sales capability, allowing continued sales via click-and-collect.
The sheer pace of the change was reflected in responses to the survey.
Asked what digital mediums their franchised car retail group would be able to embrace in 2021, following their introduction last year, 76.3% said end-to-end online retail, 81.6% live video vehicle tours and 73.7% home delivery.
A further 79% had introduced electric vehicle (EV) charge points as 87.2% anticipated a rise in the sale of alternative fuel vehicle (AFVs).
The independents have kept pace, but to a lesser extent, with 56% saying they had introduced end-to-end online sales, 48% live video vehicle tours and 72% home delivery.
Just 12% had installed EV charge points, despite 77.8% anticipating an increase in AFV sales.

UPBEAT ABOUT PROSPECTS
Daksh Gupta, the chief executive of Marshall Motor Holdings, Shaun Foweather, managing director of Stoneacre Motor Group and Darren Ardron, MD of Perrys Motor Sales, were upbeat about their 2021 prospects in light of changes made in their business.
Foweather said he remained "buoyant" despite the new lockdown. "It's not ideal, but we coped well in November, so we're reverting to that way of operating again," he said.
"We aren't where we were at the start of the first lockdown. We know what we can do and I know that the attitude of our staff is to get on with securing those click-and-collect sales."
Foweather said most of Stoneacre's dealerships had been operating under Tier 4 restrictions since the start of December and the effect of lockdown was to ramp-up their contactless sales efforts at the remaining 23 sites.
He added: "The people I feel sorry for in all this are the likes of Cazoo and cinch. They entered the market hoping to disrupt things and it has been COVID that's done that. Now every dealership in the country has the ability to sell online and deliver via click-and-collect."
Ardron told AM: "I think the last nine months has taught us a lot. If we can hold on to the learning, new process and efficiencies that have been developed this year, then I think we can look forward very positively."
Gupta conceded that many in the sector often accused him of being too positive, joking: "Happy new year, happy new lockdown."
But he told AM that he saw the COVID-19 vaccines as "the light at the end of the tunnel".
"If this lockdown continues to the end of March, as it could well do, then we will have been under restrictions for 12 months and I'd say to the sector that we have successfully weathered 75% of that already," he said.
"Our aftersales businesses – the most profitable part of our operations – remain open and we can continue to sell cars wherever possible.
"There is an issue of constancy and the stop-start of all this on people's mental wellbeing, however. It is tough, but we have looked after our colleagues well so far and we will continue to do so."