Car retailers have returned to auctions in February after January experienced "price sensitive" trading as they stocked forecourts with sub-£12,000 price vehicles, according to Aston Barclay.
The remarketing specialist said that it had sold several thousand used cars last month, despite the ongoing COVID-19 lockdown measures, with dealers changing their stocking plans to reflect the growing consumer demand for used cars with a retail price of less than £12,000.
It said that stock outside this price bracket has been less desirable, with Alternative Fuel Vehicles (AFVs) taking the biggest price hit – falling 16.9% (£2,403) to £11,805.
Dealer demand in the young part exchange sector (55 to 75 months) continued to grow which reflected in average prices remaining strong at £7,230.
Aston Barclay's market observations indicated that independent dealers had been buying used cars throughout January, while many franchised dealers had returned to the auctions in February.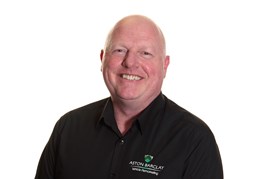 Despite the increased activity, and signs that retailers may be increasing their stocking activity in preparation for re-openings, Aston Barclay's managing director – customer, Martin Potter, does not believe the sector will experience an "upsurge in prices" similar to that seen when retailers returned to showroom trading in June last year.
Potter said: "We are not encouraging vendors to hold back ex-fleet cars in the hope they will see a massive hike in prices post lockdown that were experienced last summer.
"We do not expect the used market to collapse, but instead return back to a more seasonal norm as we move further into 2021.
"Prices should remain consistent into Q3 as we don't anticipate new car sales getting back to full strength and deliver its usual volume of dealer part exchanges into the used market," he added.
Aston Barclay is expecting its first raft of repossessions arriving in the coming weeks which, it said, "spells good news for finance companies" as it coincides with a high demand for sub-£12,000 retail cars.
Potter said: "Repossessions will provide a good source of used stock over the coming months. Supply and demand will be nicely balanced which should keep prices consistent."