Car manufacturers and the Society of Motor Manufacturers and Traders (SMMT) have been accused of "scaremongering" in their efforts to lobby the UK Government over its 2030 ban on diesel and petrol cars.
Greg Archer, UK director of the Transport and Environment thinktank, said the industry was "scaremongering" and branded suggestions that is would trigger a decline from 2.3 million to 800,000 new car sales in the space of five years as "wholly pessimistic and unrealistic".
Archer was responding to an article in the Guardian newspaper which spelled-out details of lobbying efforts from the SMMT and UK-based OEMs including Ford, Honda, Jaguar Land Rover (JLR) and BMW prior to last November's 2030 EV switch announcement.
The newspaper described Government's decision to allow sales of plug-in hybrid (PHEV) vehicles after this date as "a significant victory for the car industry".
But, responding to the contents of lobbying documents obtained by the Guardian, Archer said: "The submissions made by carmakers illustrate their desperation to try to stop the government bringing forward the ban."
Prime Minister Boris Johnson announced back in November that it would move forward a ban on the sale of pure internal combustion engine cars from 2040 to 2030, but said that it would allow the sale of PHEVs with a longer range – set to be determined after a period of consultation – until 2035.
According to documentation said to have been seen by the Guardian, the SMMT has claimed that the proposed 2030 ban would cause UK car sales to drop from 2.3m in 2025 to around 800,000.
It suggested a slower, less-ambitious timeline would give the sector, and consumers, time to adapt more effectively.
The Guardian reported that the SMMT had claimed a 2035 ban would reduce UK car sales to about 1.2m in that year, compared with more than two million if a 2040 deadline was allowed.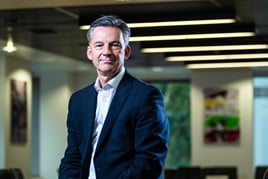 In a statement issued to AM today, SMMT chief executive Mike Hawes said: "SMMT's consultation response was submitted in June 2020, based on modelling developed by a well-respected third party using data up to 2019.
"COVID-19 significantly distorted the market in 2020 and at the time of submission, its overall impact could not be predicted.
"While the outlook for electric vehicle uptake is now more positive, in part due to significant investment by industry to bring forward decarbonisation plans, we still have less than nine years to convince consumers to make the switch.
"Our concern is that until the cost and convenience of purchasing, running and charging an electric vehicle is as affordable and convenient as a conventional petrol or diesel one across all segments and for all types of drivers, some drivers will hold onto their trusted existing car, rather than upgrading to the latest lower-emission technology."
Back in February AM reported that restricted supplies of ICE models and Government intervention likely to include punitive taxation on higher-emitting models are expected to be introduced well ahead of the cut-off date in an effort to speed-up the uptake of alternative fuel vehicles (AFV).
As the Department for Transport (DfT) revealed that it would begin the process of determining its minimum zero emission distance for hybrid cars on sale after 2030 earlier this month, there were signs that the UK Government's policy may allow some concessions, however.
Currently, most plug-in hybrid vehicles are exempt from state incentives which require a minimum zero emission range of 70 miles.
But the DfT indicated that it will consider allowing only "a very limited range of derogations" for niche manufacturers and specialist vehicles.
It has also acknowledged that hydrogen vehicles will play a role in the future of transportation.
In its report, the DfT said: "Government recognises that a new target will be challenging for different sectors of society and the economy. Issues around affordability, range anxiety and infrastructure must be addressed to foster the willingness of drivers to transition to zero emission vehicles (ZEVs).
"Government takes a technology neutral approach on how this transition will be achieved. While it is true that battery electric vehicles (BEVs) dominate the current ZEV market, we recognise the potential of hydrogen as another solution for zero emission transport, particularly for heavier road vehicles."