Cox Automotive has downgraded its 2021 new car registrations forecast by 2.48% amid expectations that vehicle supply issues will leave Q3 deliveries down 17.7% on the 10-year average.
The automotive services and remarketing giant said "the challenge of boosting new car production to meet pent-up demand while supply chains faltered in the wake of a global pandemic is a challenge yet to be solved" as it revealed its revised outlook this morning (July 20).
Despite consumer demand being ahead of the company's previous most likely scenario, Cox said its revised most likely scenario would see quarter three end on 522,425 new car transactions, down 17.7% on the 2000 to 2019 average.
The full-year 2021 forecast is now 1,823,426 new car transactions, up 11.8% on last year's COVID-19 impacted performance but down 2.48% (46,349 units) against Cox's April forecast and 21.1% compared to the 2000 to 2019 average.
As numerous manufacturing sectors continue to battle to address the global shortage of semiconductor microchips, in particular, Cox said car supply has dropped "significantly" due to manufacturers trying to adjust to new ways of working, mend broken supply chains and source the materials necessary for new car production.
Earlier this month the Society of Motor Manufacturers and Traders (SMMT) reported June new car registrations down by 16.4% compared to the month's 10-year average.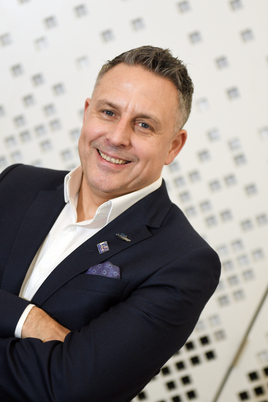 Philip Nothard, Insight & Strategy Director for Cox Automotive, believes that the automotive supply chain is suffering not only as a result of the semiconductor shortage and the "long-COVID" effect highlighted by the SMMT, but also complications arising from the shift to electric vehicles (EV).
"We're witnessing a perfect storm for the automotive industry," Nothard said, who last month predicted that new vehicle supply issues would continue into 2022.
"Most in the industry know about the shortages in semiconductors, aluminium price rises and rubber and plastics shortages. But additional issues such as manufacturers shifting their R&D and manufacturing capabilities towards EVs, and the implications of the Brexit transition period and delays are less discussed.
"To get around the challenges and the reliance of technology in vehicles today, manufacturers are refocusing the available materials towards their most popular and profitable models for the time being – EVs, hybrids and higher-margin vehicles such as SUVs and even their commercial vehicle divisions where there is increased demand."
Earlier this year the Volkswagen Group ditched its affordable Skoda Citigo and Seat Mii EV ranges as its brand look to promote its latest EV technology.
The used car market that is currently enjoying its most significant influence on the overall health of the automotive industry, according to Nothard.
He said: "Arguably, the used car market has never had this much influence on the industry as a whole. Buyers are flocking towards used cars with money to splash after a largely inactive year, and dealers are enjoying an uplift in activity as a result. But this can only go on for so long, as supply isn't there to meet demand."
Nothard added: "Lack of nearly new stock means volumes are lower overall and are typically older and have higher miles, while average prices are rising as dealers compete for what little stock is available. Used car prices rises can only rise so far until the situation is unsustainable. However, Cap HPI are reporting increasing numbers of used vehicles with values above the cost new.
"We don't expect new car supply shortages to be resolved until H1 2022, so the knock-on effects in the used car market will be around for some time yet. However, while trade price realignments are expected, we are unlikely to see a flood of vehicles into the used market, so the prospect of a significant drop in values is small."
In the July edition of AM magazine car retail bosses and used car buyers shared their thoughts on the "unprecedented" situation in the used car market.
In the same issue, Inchcape UK chief executive James Brearley told AM that, while he was looking ahead with optimism, "What keeps me awake at night is the big unkown - supply issued for September."