Kia, MG, Hyundai and Dacia were among the top performing car brands in the UK as they defied the automotive sector's supply issues to swell sales through their dealer networks in the first half of 2022.
While Vauxhall's Corsa (22,212 units) beat the Ford Puma (18,367) and Nissan Qashqai (16,583) in the year-to-date best seller rankings none of the three brands that sold those cars achieved overall volume growth.
Society of Motor Manufacturers and Traders (SMMT) June registrations data published today (July 5) showed that Stellantis-owned Vauxhall's registrations are down 10.6% to 47,800, Ford was down 18.6% to 60,783 and Nissan was down 14.7% to 31,296 year-to-date.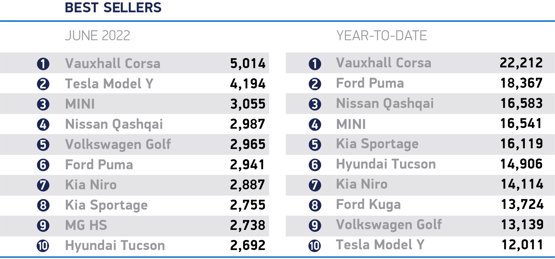 Ford (60,783 units), Kia (57,455) and Volkswagen (55,894) were the best-selling brands in a sector blighted by component supply issues, some of which result from the ongoing effects of COVID-19
But Kia, MG, Hyundai and Dacia were among those setting the pace in terms of growth.
Kia, this year aiming for 100,000 new car registrations for the first time in the UK, remains on track to meet its target with a 26.9% uplift year-to-date resulting in 57,455 registrations.
Already bolstered by the addition of the new Sportage SUV - fifth in the UK best seller rankings - Kia's model portfolio will be further boosted by the arrival of the new Niro alternative fuel vehicle (AFV) range into showrooms this summer.
The Korean carmaker's sister brand, Hyundai, has also fared well so far in 2022. Registrations are up by 30.5% to 40,908 units.
Only its Tucson SUV made it into the top 10 best-selling cars ranking for the first half of the year, however, delivering 14,906 registrations.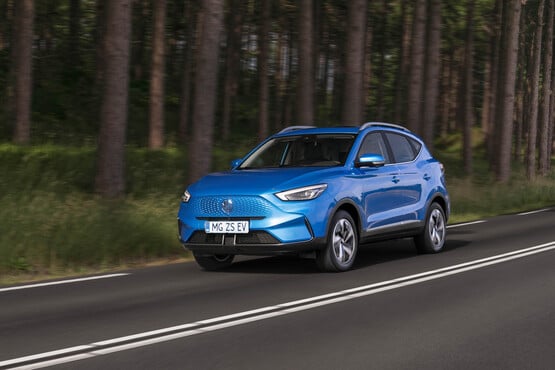 MG Motor UK continues to swell its market share, meanwhile, despite being forced to pause sales of both its petrol and affordable electric vehicle (EV) models as it struggled to meet consumer demand against a backdrop of constrained supply.
MG's registrations have so far totalled 25,073 – up 84.4% year-to-date - in H1 2022.
Dacia looks well-placed to accelerate its sales in the UK despite playing no part in the electric vehicle (EV) growth that is being celebrated by the SMMT and industry commentators.
On the back of the launch of a new Duster SUV and seven-seat Jogger crossover, Dacia has grown its registrations by 75.5% to 12,111 units so far this year.