Seat has revealed its flagship 4x4, the Tarraco, which adds a seven-seat option to its range of SUVs.
And as the brand heads towards a record year of registrations in the UK, where it is 27% up year-on-year to August, heavily helped by its recently launched Arona small SUV, UK director Richard Harrison hopes Tarraco will continue to conquest new customers for the brand.
Following the reveal at Tarragona in Spain last night, Seat president Luca De Meo told AM the brand is enjoying stronger margins thanks to its SUVs, which have transformed it from a brand which five years ago was centred on the B-segment Ibiza in the 10-20,000 euros price bracket, to a brand which is now selling strong volumes of cars in the 20-30,000 euro bracket.
In some guises, Tarraco is likely to be in the 30-40,000 euro bracket. De Meo said he is confident Seat dealers can compete in this market segment, where he hopes the SUV will tempt some buyers who currently drive premium saloons and estates.
Tarraco will be available in 1.5-litre petrol and 2.0-litre turbodiesel forms, and in 2WD and 4WD powertrains, and as Seat's flagship it will come with high levels of standard equipment.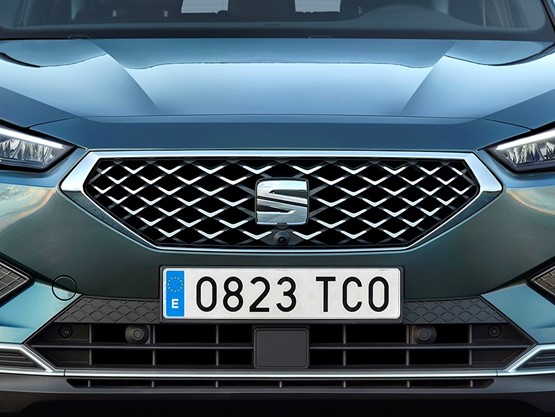 At the reveal Seat announced that Tarraco's front design gives a hint to Seat's new design language, with a more prominent grille, giving greater presence and character, and while the sharp full LED headlights retain the company's triangular signature they are set further into the body, giving a more focused appearance.
Based on Volkswagen Group's MQB modular platform, it is Seat's answer to Volkswagen's Tiguan Allspace and Skoda's Kodiaq, both of which are also seven-seat SUVs.