Volvo has become the first car manufacturer to offer plug-in hybrid versions of its entire range with the launch of the new T5 Twin Engine petrol-electric hybrid powertrain to its XC40 SUV.
Order books are open now for the newly-launched alternative fuel vehicle (AFV) – priced from £40,905 – which will help the Swedish premium carmaker fulfil its prediction of selling a million electrified cars globally by 2025, with UK deliveries expected to commence in February next year.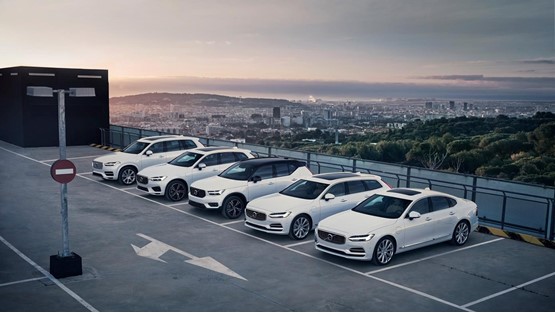 Volvo announced its push towards electrification in 2015, when it said that it intended to offer at least two hybrid versions of every model in its range and release its first all-electric car in 2019.
The brand has yet to launch a pure electric vehicle (EV) but a XC40 battery electric vehicle (BEV) is expected in 2020.
"It is a deliberately ambitious target," said Håkan Samuelsson, president and chief executive at the time of the brand's initial pledge. "It is going to be a challenge, but Volvo wants to be at the forefront of this shift to electrification."
The XC40 SUV's new T5 drivetrain brings together a 1.5-litre three-cylinder 180PS petrol engine with an 82PS electric motor in a hybrid system that delivers a maximum combined power output of 262PS.
Preliminary WLTP figures for CO2 emissions are from 38g/km (where 19-inch wheels are specified), while combined cycle fuel consumption is expected to be up to 141.1mpg.
The compact, energy-dense lithium-ion battery has a capacity of 10.7kWh, enabling exhaust emissions-free electric-only driving of up to 28.6 miles (provisional data), according to driving conditions and battery charge levels.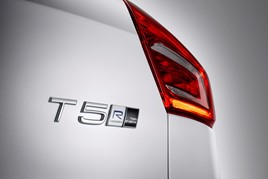 Charging via the fast-charge cable will completely recharge the car's high-voltage battery in as little as 2.5 hours. Fully charging via the three-pin plug cable takes between 3.5 and six hours, Volvo said.
A new seven-speed twin-clutch automatic transmission will make its debut in the new plug-in model.
Kristian Elvefors, Volvo Car UK's Managing Director, said: "The introduction of the T5 Twin Engine brings our electrification programme to the heart of our model line-up, demonstrating our commitment to giving all our customers the best possible choice when it comes to powertrains that are both better for the environment and also practical for their lifestyles and driving requirements.
"The XC40 T5 Twin Engine is the first plug-in hybrid car in the premium compact SUV segment, and its technology brings real day-to-day cost benefits in terms of tax and fuel consumption."
Just last month Volvo launched its S60 T8 Twin Engine plug-in hybrid (PHEV) to add another elelctrified model to its range.
The XC40 promises to be a biger seller, however.
In May last year, just weeks after the model's launch, Volvo announced that it would expand XC40 production following high demand. The compact SUV remains the most in-demand newly launched car in the brand's history.