Toyota's high-performance Yaris GR hot hatch has claimed the UK Car of the Year 2021 title to prevent a hat-trick of successive electric vehicle (EV) award wins.
The 260PS, all-wheel-drive hatchback, developed by the team behind the Japanese carmaker's Gazoo Racing rally team, claimed this year's title following wins from the Tesla Model 3 and Jaguar I-Pace in the previous two years.
It was announced as the annual awards' winner a week after the winners of 12 categories were revealed, forming a shortlist for the overall win.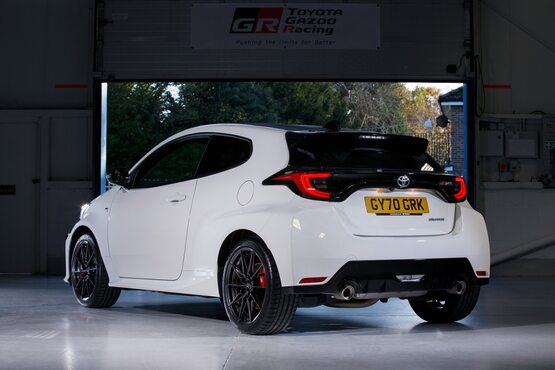 Describing the reasoning behind the Yaris' win, Jonny Smith, host of The Late Brake Show and one of 29 car journalist judges of the UK Car of the Year title, said: "Uncompromised, motorsport-chasing cars of this calibre come along so seldom these days."
Car magazine's Anthony ffrench-Constant said: "Fast, affordable and outrageously good fun. More fun than a bath full of otters."
Car Enthusiast's Matt Robinson added: "The GR Yaris is not just the best performance car I've driven this year; it might be the best performance car I've driven this century."
Based on the new Yaris hatchback launched in August last year, the Yaris GR officially reached UK showrooms in November last year after a tour of dealerships in July to introduce hot hatch fans to Toyota's £29,995 flagship hatchback.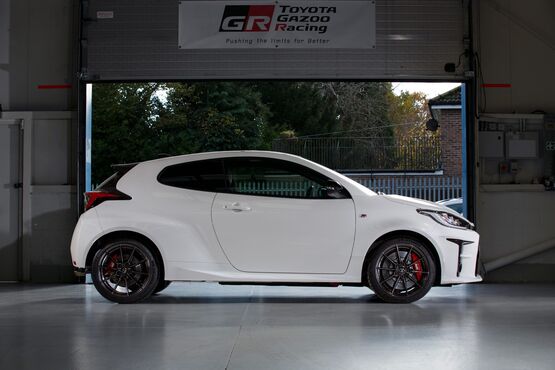 Commenting on it's UK Car of the Year win some eight months later, Agustin Martin, president and managing director, Toyota GB, said: "Our sincere thanks go to the UK Car of the Year judges for giving this prestigious award to GR Yaris.
"This unique car perfectly expresses Toyota's focus on the pure joys of driving and how we are drawing directly on our motorsport activities to create ever-better cars for the road.
"The unprecedented reception for GR Yaris – and for the all-new Yaris range more widely – is transforming the perception of our brand as a maker of desirable cars that are genuinely fun to drive."
The full list of UK Car of the Year Awards 2021 category winners:
Best City Car – Honda e
Best Supermini – Toyota Yaris
Best Small Hatch – Volkswagen ID.3
Best Family – Škoda Octavia
Best Luxury – Mercedes-Benz S-Class
Best Estate – Škoda Octavia Estate
Best Small Crossover – Ford Puma
Best Medium Crossover – Ford Kuga
Best Large Crossover – Land Rover Defender
Best Coupe – BMW 4 Series
Best Open Top – Lexus LC Convertible
Best Performance – Toyota GR Yaris