Inchcape, Jemca, Hills of Woodford and Steven Eagell will all host the Yaris GR as the Toyota performance hatchback embarks on a UK tour ahead of its official October launch.
Developed directly from Toyota Gazoo Racing's World Rally Championship-winning experience, the hardcore hot hatch once again highlights a shift into more dynamic vehicles by the Japanese brand following last year's introduction of the new Supra coupe and more powerful hybrid models.
Following on from February's unveiling of the all-new Yaris hatchback, the rally-bred Yaris GR promises to be one of the brand's most hardcore creations ever, however, with a 260PS turbocharged 1.6-litre cylinder engine driving all four wheels.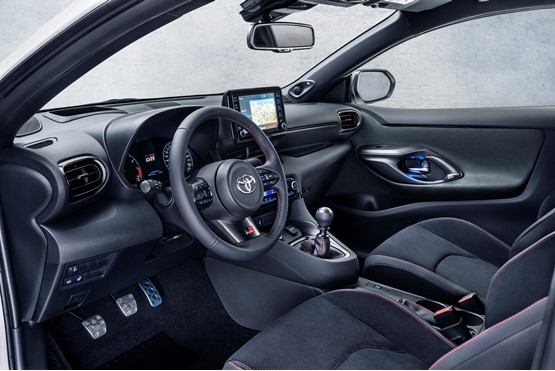 Toyota claims that the Yaris GR will achieve acceleration from 0-62mph in less than 5.5 seconds.
Now potential customers will get the opportunity to see that car up close for the first time in the UK, with dealers set to host a tour.
The initial confirmed dates and locations are: Inchcape Toyota Guildford, July 18 and 19; Jemca Toyota Edgware Road, London, July 20 and 21; Hills of Woodford Toyota, July 22 and 23; and Steven Eagell Toyota Milton Keynes, July 24 and 25.
Details of further appearances nationwide during August will be announced shortly.
A statement issued by Toyota said: "The display gives potential customers and those who have already reserved their car the chance to take a first close-up look at the model 'in the metal'.
"Each Toyota Centre is operating a personal appointment service, so everyone will have plenty of time to take in the detail and learn more from the specialist sales teams about the GR Yaris's performance and equipment specifications."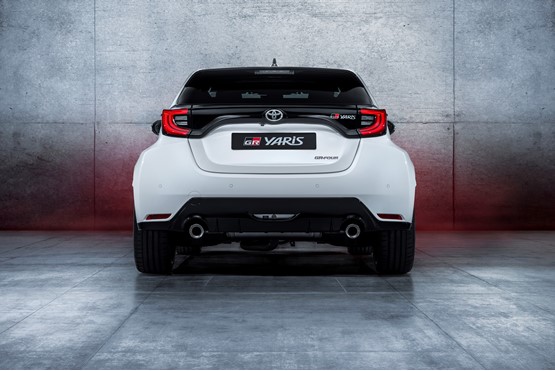 It added: "The car is a pre-production model and will be on static display only. Details of driving opportunities in production-ready cars will be announced at a future date."
The GR Yaris is now available to pre-order from £29,995 and UK deliveries are expected in November.
Among the car's standard equipment are: 18in alloy wheels; dual-exit exhaust pipes, a leather steering wheel, keyless entry; and active noise control.
An optional Circuit Pack takes the price up to £33,495 and adds: a pair of limited-slip differentials; red brake callipers; Michelin Pilot sports tyres; and tuned suspension.
Both models are painted white as standard, but red, black and silver finishes are available as optional extras.
AM reported last week on the presentation of Toyota's prestigious Ichiban Awards to Toyota retailers Steven Eagell Toyota, Listers Toyota and John Roe Scunthorpe.
The online awards event came as the brand celebrated a strong period of trading.
Bucking June's new car registrations decline of 34.9%, published by the Society of Motor Manufacturers and Traders (SMMT), Toyota's volume rose 2.7% (11,638 car sales) while and its premium sister brand, Lexus, saw sales rise 13.6% (1,361 vehicles).
The brand's success may well be set to continue with the recent application of discounts of up to £4,000 to owners of older vehicles to trade-up to a brand-new car through the launch of its own scrappage scheme.