Automotive retail group Hendy has appointed Sarah Martyn as HR director and Pete Walker as group service director.
The key appointments come as the AM100 group celebrates its 160th year in business.
"People are at the very heart of our operations and we are delighted to have Sarah and Pete as part of the operational board," said Simon Bottomly, chief operating officer. "Their expertise complements the existing Hendy members and puts us on an extremely strong footing for the future."
Martyn joins Hendy after enjoying a career as a senior interim HR leader for almost 20 years. She says her experience in a wide range of different sectors gives her a good background for the future of Hendy.
"With more than 2,000 colleagues in the business it's important to build people capability for the future of Hendy as the group continues to evolve," she said. "There is a strong connection between colleagues and customer experience and building on this will be integral to my new role."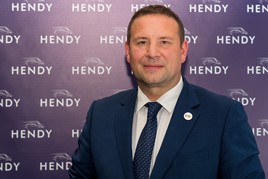 Walker began his motoring career as an apprentice motor technician in the Midlands before heading to the south coast to join Westover as service team leader in 2004.
Most recently, he held the role of group operations director for service, parts and quality.
"I'm really enjoying ensuring the whole company is integrated in its approach, processes and achievements," he said. "Everyone takes tremendous pride in their work and we are all committed to being an industry leader."
Hendy is a £1billion turnover company and has 2,000 colleagues running 26 franchises from 83 outlets in the south.