Kia Motors (UK) has created a new focused role to support its dealerships with public relations as they continue their electrified vehicle push in the UK.
Former journalist and motoring writer Jonathan Musk has been hired as press officer (dealer PR), tasked with helping the 187-strong dealer network develop their profile as Kia makes a trasition to being a 'mobility provider' with an increasing range of electrified cars, following the Kia Plan S strategy announced earlier this year.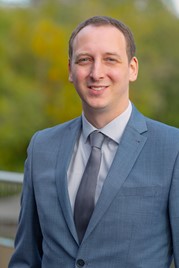 Musk (pictured), who will report to public relations manager (brand and dealer PR) Sara Robinson, has worked for Fleet World and Autovolt, and in 2019 won the Newspress Consumer Publication of the Year award for Autovolt magazine, which he founded in 2013.
He said: "Dealerships repeatedly acknowledge Kia as the best in the business, as recognised in the recent National Franchised Dealers Association (NFDA) survey. I'm privileged to be joining an already well-oiled machine and look forward to continuing Kia's successes and assisting dealers."
Stephen Kitson, director of corporate communications at Kia, added: "We look forward to Jonathan bringing a fresh set of eyes to the PR team and support for our excellent dealer network. Jonathan's expert knowledge of electric vehicles and fleets really complement Kia's own direction as it transitions towards goals outlined in Plan S.
"Kia prides itself on its dealer relationships, which have been built through hard work and sense of partnership to become one of the most respected in the industry. Jonathan will be tasked in taking Kia's dealerships forward while continuing to contribute towards Kia's electric future."