Following decisive decisions which benefitted workforce welfare and the sector's reputation during its most challenging period outside war-time, Marshall Motor Group chief executive Daksh Gupta is AM's Business Leader of the Year.
Gupta, who has led the AM100 PLC to growth with around 170 acquisitions since he was appointed in 2008, steered the group through 2020's COVID-19 crisis while pouring positive energy into maintaining the morale of the group's 4,000 staff.
But, after the first decision of the crisis was to close dealerships and maintain 90% of employees' normal wages ahead of Boris Johnson's official announcement of the UK's first lockdown and the resulting furlough scheme, Gupta tells AM: "I'm not trained to deal with this kind of situation, none of us have any experience of anything like this, but we can still do the right thing to protect our business, our people and the public."
Gupta's leadership has helped to maintain Marshall's profitable growth trajectory, while ensuring that its decisions reflect Marshall's last private owner, the late Michael Marshall's "passion about his business being ethical, with the right values and culture".
COVID-19 served to bring Gupta closer than ever to the Marshall workforce as he hosted weekly video updates, including shout-outs for colleagues and reassurance that the business remained on a sound-footing, ready for their return.
Despite the tough H1, Marshall delivered 2020 pre-tax profits up 3.7% at £20.4 million as revenues declined 5.3%.
After making a strong start to 2021, Marshall repaid £4m in Government support in May, and – as senior management declined 2020 bonuses – it also issued in a backdated pay review for staff along with a "loyalty bonus".
After the UK Government's so-called July 19 'freedom day' Marshall maintained all its COVID-19 safety measures in showrooms in a decision which Gupta hoped would "ease the burden" on other businesses, meanwhile.
Discussing the potentially controversial measure with AM, Gupta says: "Nine times out of 10 being a CEO is about making pretty obvious decisions, but sometimes we have to make judgement calls."
Previous winners: 2020 Mark Mitchell, managing director, Mitchells of Chester; 2019 Mark Lavery, chief executive, Cambria Automobiles; 2018 Darren Edwards, chief executive, Sytner Group; 2017 Andy Bruce, chief executive, Lookers; 2016 Gary Savage, chief executive, Mercedes-Benz UK; 2015 Ray Sommerville, managing director, Perrys Motor Sales.
Award sponsor's comment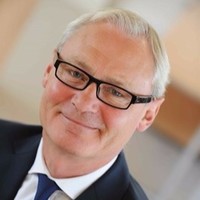 Ian Simpson, Premia Solutions sales and marketing director, writes:
Premia Solutions were delighted to be the sponsor behind this year's Business Leader of the Year Award – one of the most prestigious in the industry.
It was a pleasure to present Daksh with his award for "Business Leader of the Year" on what was a special evening for both Marshall and the industry as a whole. Once again, I want congratulate Daksh on his achievement and his contribution to the industry. Marshall continue to set new standards which every business can aspire too in terms of financial results, growth and being a great place to work.
Premia Solutions wish Daksh and his team continued success.