Evolution Funding has appointed Lloyds Banking Group's Katie Hayes to the board as its first chief operating officer in what was described as a "crucial step" towards achieving its strategic goals.
The motor finance broker and technology provider said that Hayes brings over 22 years' experience in the sector from her role at Lloyds, where she was a member of the senior leadership team within the motor finance division.
Hayes has previously worked as the head of Jaguar Land Rover (JLR) Financial Services for Black Horse and was also director of customer experience for Lex Autolease, where she was responsible for product development and compliance, customer journey optimisation, and customer engagement.
In her new role at Evolution she will assume responsibility for all partner and end consumer journeys and direct to consumer channels.
Hayes will also lead on product and process improvement, compliance, and governance.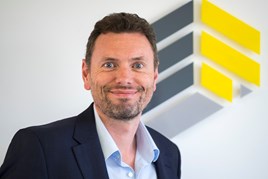 Evolution chief executive, Lee Streets, said: "The creation of the COO role is a crucial step towards achieving our strategic goals, especially when it comes to delivering excellence in motor finance.
"Katie brings extensive experience of working both commercially and operationally with a number of key partners.
"In addition, the expertise and insight that Katie has gained working in a number of senior motor finance roles will be invaluable for Evolution's progression and growth. We are delighted to welcome her to the business."
Hayes said: "I am thrilled to be joining the Evolution team at such an exciting time for the business and the sector overall.
"I've worked alongside Evolution on a number of occasions and always been hugely impressed by the people and the commitment to deliver.
"I'm really looking forward to being part of such a dynamic team and sharing my passion and experience of customers and partners.
"Bringing together vital elements of the business such as customer journey management and product and process improvement, along with non-dealer commercial activity, will be key to achieving Evolution's growth objectives."
Back in June Evolution said that it hoped to accelerate its plans to lead digital change in automotive finance after appointing Daniel Reeve as chief technology officer.
Less than a month later it announced the completion of the acquisition of automotive software and digital services provider Click Dealer in a move which, it said, marked "a significant move to broaden Evolution's digital and SaaS proposition".
The acquisition followed an acceleration in investment for Evolution since it received investment from mid-market private equity firm LDC in 2019 and took it a step further towards its next milestone of brokering more than £1bn motor finance in a year.