An "exciting and ambitious phase of growth" at carwow has prompted the online car retail marketplace to strengthen its leadership team with a series of senior promotions and appointments.
OEM director Sepi Arani has been promoted into the role of UK commercial director, Ajit Sathianathan joins carwow as the new director of data and analysis, Meghan Sinclair joins as the company's new brand and communications director, and Grace Pluvinage has been appointed as new car general manager.
The business, led by founder and chief executive James Hind said it had made the changes to support its growth in a period which will see the breadth of the services it provides to car retailers and car manufacturers both enhanced and widened.
Its growth phase follows an injection of $55 million (£41.5m) in funding to scale its Sell Your Car division back in December, a £17.2 million funding boost from investors including ITV and Channel 4 in March and the announcement of further investment from Geely's Volvo Car UK brand last month.
Hind said: "Carwow is embarking on one of its most exciting and ambitious phases of growth, so having the right team in place is vital.
"These new appointments are crucial for our efforts to better support dealers and OEMs as they adapt to omnichannel sales and accelerate the shift towards vehicle electrification.
"The skills and experience of Sepi, Ajit, Meghan and Grace will prove invaluable as we help trade customers harness new approaches to vehicle sales and ownership."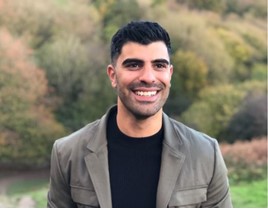 Arani joined carwow in 2019 as head of OEM, responsible for delivering data and insight-based projects for manufacturers.
Prior to that he held both UK and international roles for Volkswagen Group and Audi across strategy, digital and future mobility, before moving to hiyacar as head of growth.
In his new role Arani will lead the further development of digital products and services and help partner brands better promote themselves and their mobility solutions to consumers.
Sathianathan joins carwow having worked in a variety of senior data analytics and strategy roles within the travel industry, with 11 years' experience at Expedia, Hotels.com, VRBO and Ebookers.
As the new director of data and analysis at carwow, he will manage analytic teams to support retailers and OEMs with data-driven decision making.
Sinclair joins in a new role at carwow which will see her assume responsibility for brand advertising, public relations, creative and events.
She was previously employed by Microsoft and spent six years at video game developer, King, working on titles such as Crash Bandicoot and Candy Crush.
A statement issued by carwow revealed that Sinclair had already played a key role in launching its first ever TV advertising campaign – using giant 'WOW'-shaped inflatables to showcase the new Sell Your Car service.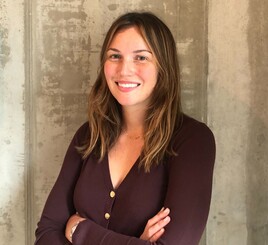 Pluvinage joins in a role which will aim to drive the growth of new, used and leasing businesses in the UK, with a focus on driving value.
She previously spent over four years leading the global customer strategy at Farfetch, and has previously held marketing and sales roles at Amazon and LVMH (Moët Hennessy Louis Vuitton).