The outlook for the used car market following post-Brexit currency fluctuations and likely new car price increases will be the subject of the used car masterclass at Automotive Management Live 2019, led by Glass's head of content and production Anthony Machin.
Ahead of his session, Machin provides AM-online with his take on the 'Brexit fall out' with the leave date just weeks away and as rhetoric continues to rage in Westminster.
He will tell car dealers and carmakers in the used car masterclass at Automotive Management Live, held on November 7 at Birmingham NEC, that Brexit is leading to both a significant change in the UK's relationship with other European countries and the opportunity to reopen the negotiation of trade deals directly with non-EU countries.
Many questions are shaping MPs' and public opinion about the merits of a Brexit deal versus leaving the EU without a deal in parallel to the need for a political declaration on the future relationship the UK will have with the EU, he said.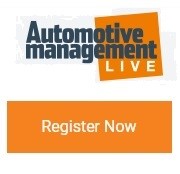 In a post-apocalyptic Brexit world with the potential of a weakened pound, no trade agreements and increased interest rates the potential fall out for the automotive industry is significant, said Machin.
Whilst the majority of economic projections suggest that Brexit will harm UK economic growth with increased barriers to trade between the UK and other countries many used car dealers are looking at how in the short and long term, Brexit will affect the used car market.
Trade tariffs
Any increase in trade tariffs with Europe will see imported car models from all European manufacturers rise in price
This is the most likely scenario with a No-Deal Brexit
Sterling
The dramatic drop in sterling in August is probably only a taste of what is to come – leading to further price increases for new cars
A no-deal scenario would likely see sterling fall 5-10%, causing a spike in inflation
The Bank of England
The Bank of England held interest rates at 0.75% on 19/09/2019, mentioning 'Brexit uncertainties' frequently in its decision. In the past, the Bank has described holding rates as a 'wait-and-see' approach to Brexit
With the deadline looming closer, the Bank might soon have to be more decisive
In the medium term though, the Bank's intention is still to gradually increase rates closer to their pre-recessionary norms – but only if the UK's departure from the EU goes smoothly
Manufacturers
Jaguar Land Rover is again planning a temporary shutdown of its main UK production plants for a week after Britain's planned departure from the European Union on 31 October.
JLR was forced to close its sites in April, when Brexit was originally scheduled to happen. Mini, Vauxhall, and Honda, among others, also closed during April.
Twenty-three of the UK and Europe's automotive industry bodies joined forces last week to stress the "catastrophic" impact of the UK leaving the EU without a formal deal would have on the industry's operating model, due to increased border checks and wide-reaching tariffs.
The car markets – no deal scenario
Potential of new car prices rising significantly
Demand for new cars reduces in response to increased prices
Used car demand increases, especially for low mileage, nearly new cars
Glass's is one of 10 masterclass sessions which will be delivered by leading suppliers who tackle some of the pressing topics facing the industry today when Automotive Management Live 2019 takes place.
Now in its fourth year, the one-day expo includes a jam-packed exhibition area and expert speakers who focus on the Financial Conduct Authority's motor review and skills standards for emerging technology.
Free for manufacturer and dealer colleagues, places can be booked at https://www.automotivemanagementlive.co.uk/