To maximise the chance of success in an evolving retail environment, retailers need to adopt a new mindset and work with partners to deliver the highest quality customer experience, according to Marcus Dacombe, international product marketing director at CDK Global, ahead of his masterclass at this year's Automotive Management Live.
How cars are sold, advancements in vehicle types, new ownership models and technological innovations (especially in EVs) are some of the most pertinent changes facing retailers, Dacombe will tell delegates at his session which takes place at the one-day expo Automotive Management Live 2019 at Birmingham's NEC on November 7.
He said: "Customer's car buying and ownership expectations are changing at speed, so retailers need to be nimble to stay ahead. We have already seen this to some extent, with facial recognition for test drive drop off in China, mobile payments in Denmark, pop up car boutiques in Toronto.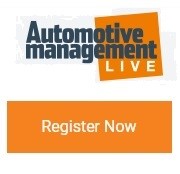 "Overall, there is a growing demand to change the way we purchase cars, and dealers need to cater to consumer demands.
"Retailers and partners need to work together to deliver a better consumer experience. The automotive industry needs to think as a collective, and if they do not adapt to consumer demands and increasing digitisation, they risk being disrupted by a provider that will.
"If dealers want to navigate the inevitable future a mind shift is required, one that includes game changers becoming retailers, not dealers; using cars rather than owning them; nudging instead of pushing buyers and collaborating over competing."
Addressing the wide topic of the future of automotive retailing at Automotive Management Live, Dacombe places the consumer at the heart of the question highlighting increased personalisation and the crucial role of a comprehensive contact plan to ensure customer communications at the right time and via the channel that suits them.
With customers purchasing a new car roughly every three to five years, which is declining in younger generations, dealers need to offer a connected experience that incorporates advances in automotive retailing, he said.
It includes increased contact with customers, the emergence of disruptors such as mobility as a service (MaaS) and capitalising on the growing trend for subscription models.
At the same time, retailers need to take on board the growing dominance of EVs including keeping abreast of product knowledge and supporting customers in their purchase and aftersales needs. Meanwhile, changes in telematics will see the traditional service relationship between dealers and owner shift to be between the car company and the car itself.
Dacombe will tackle such issues facing the automotive retail network during his session which forms part of a series of best practice presentations at Automotive Management Live 2019 delivered by some of the sector's leading suppliers.
The event also brings together expert speakers who will put the latest Financial Conduct Authority (FCA) motor review under the spotlight and the Institute of the Motor Industry (IMI) will outline the skill standards needed for new and emerging technologies such as EVs and advanced driver assistance driver assistance system (ADAS).
Book your free place at Automotive Management Live here.