A partnership between Click Dealer and V12 Vehicle Finance is promising an end-to-end used car technology solution that covers vehicle sourcing, funding and consumer finance provision.
From within the Click Dealer platform a dealer can now manage these functions, which had been identified as key pain points for the UK motor retail industry.
A new ClickStock system gives users access to thousands of used vehicles available at participating auctions, and once bought, the Click Dealer platform can upload wholesale stock directly to the dealer's own website.
The V12 Vehicle Finance new 'Trade and Forecourt' wholesale funding plan has a single funded value ceiling of £50,000 for independent dealers and £65,000 for franchised dealers, up to 100% Cap Clean, on 120-day terms.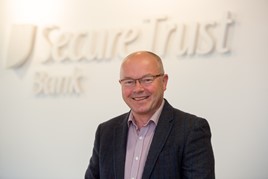 The finance company, part of Secure Trust Bank, already launched an auction stocking plan with Aston Barclay in 2019.
"Our partnership began by looking at how we could integrate Click Dealer platform processes and systems with out stock funding and consumer finance proposition," said V12 Vehicle Finance managing director David Mercer (pictured left).
"Our joint vision is to take friction out of all dealer processes to provide confidence and value to dealers, as well as benefit the customer journey."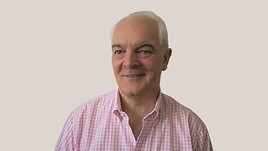 Gerry Moxham, Click Dealer's chief visionary officer (pictured), said both companies will continue to explore future new technology integration benefits.
"When we start working with a dealer the used car journey from wholesale to retail sometimes involves logging onto as many as 10 different systems which is a highly inefficient use of their time."
He said removing the pain points requires a strategic eye on the complete dealer and buyer journey.
"Dealers will ultimately reduce stocking days, sell more used cars and underwrite more finance business which has to be good news for the industry," said Moxham.