The National Franchised Dealers Association (NFDA) has re-opened its Electric Vehicle Approved (EVA) scheme in an effort to help car retailers improve their expertise with zero emissions cars.
The EVA accreditation scheme was launched in May 2019 to help dealers build on their sales and servicing skills to better meet the needs of a new breed of alternative fuel vehicle (AFV) customer.
Following the success of EVA's first year, which saw over 100 dealers obtain accredited status, the Government's Office for Low Emission Vehicles (OLEV) has renewed its co-sponsorship – leading to the re-opening of the scheme today (October 12).
Places on the scheme are being made available on a first come, first served basis, with applications open between now and April.
NFDA chief executive, Sue Robinson, said: "It is extremely positive that the Electric Vehicle Approved (EVA) scheme reopens to continue to support the transition to a zero-emission market.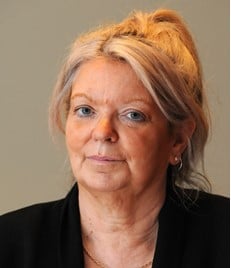 "Franchised dealers are committed to providing their customers with the best possible experience in the electric vehicle sector and EVA will be key in recognising the efforts and investments dealers are making. E
"EVA will help ensure customers are accurately informed when they visit a dealership and increase their confidence to buy an EV".
The EVA scheme is backed by Energy Saving Trust (EST), who independently audit dealerships to verify that they meet a set of stringent standards covering EV sales and aftersales.
These include the customer qualification process, staff knowledge and training, EV demonstration and handover processes as well as availability of EV service bays and charge points on site.
Tim Anderson, head of transport at the Energy Saving Trust, said: "We welcome the reopening of the Electric Vehicle Approved (EVA) accreditation scheme.
"Last year's pilot assessed and approved over 100 successful dealerships, and the continuation of the scheme will see many more seek this important mark of quality.
"All dealerships who secure this certification have passed a robust and independent audit which gives buyers the confidence that they are being advised by knowledgeable staff on both purchase and maintenance.
"Electric Vehicle Approved brings Energy Saving Trust together with like-minded organisations, particularly the National Franchised Dealers Association (NFDA) who share our ambition to increase the sale of electric vehicles and deliver the UK Government's target to achieve net-zero transport emissions by 2050."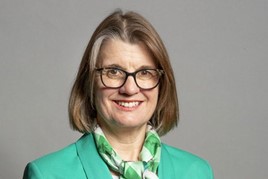 Transport Minister Rachel Maclean said that she was pleased to see the reopening of the Electric Vehicle Approved (EVA) scheme, adding that it would play a role in developing "the expertise of dealerships as we transition to a zero-emission future".
She added: "We are committed to embracing a greener transport system, reducing carbon emissions and boosting economic growth in the UK – the EVA scheme is key to helping us achieve that goal."
A new study published by the Society of Motor Manufacturers and Traders (SMMT), following analysis completed with the help of Frost & Sullivan, revealed that car retailers' commitment to selling AFVs will have to be backed by investment by Government to incentivise sales, improve infrastructure and better inform consumers of the technology.
It said that spending of at least £16.7 billion was required to get the UK's public charging network ready for mass EV market, with 507 new charge points needed every day to 2035 to drive buyer confidence.
In reporting the 4.4% year-on-year decline in new car registrations during last month's key 70-plate number plate change period, the SMMT revealed that alternative fuel vehicle (AFV) sales had continued to grow substantially, but still accounted for just over one-in-10 registrations.
Demand for pure electric vehicles (EVs) increased by 184.3% compared with September last year - registrations rising to 21,903 - with the month accounting for a third of all 2020's EV registrations.