The UK's new car sales volumes slumped to their lowest September number plate change month this century as the automotive COVID-19 recovery stalled to a 4.4% year-on-year decline.
Although AM reported last week that some franchised car retailers had reported a record month – standing them in good stead for a challenging Q4 – the Society of Motor Manufacturers and Traders (SMMT) revealed that last month delivered the weakest September since the introduction of the dual number plate system in 1999.
A total of 328,041 new registrations were completed in the month, the SMMT stating that the result was some 15.8% lower than the 10-year September average of around 390,000 units.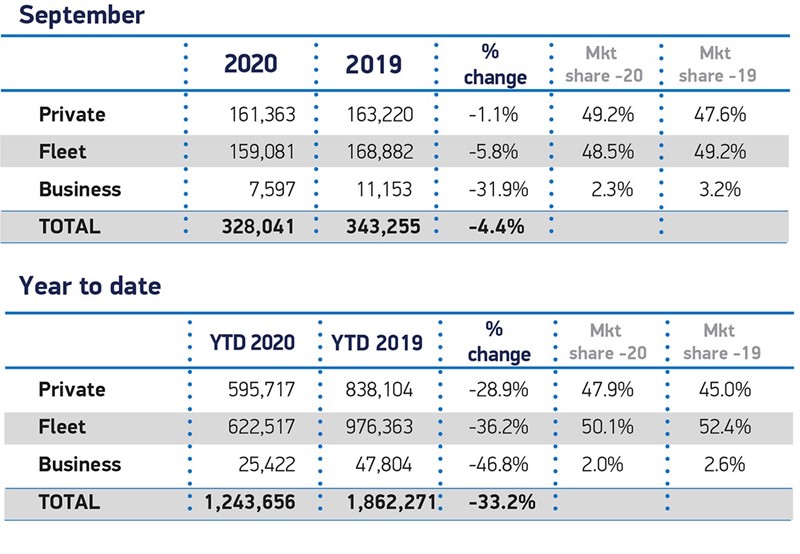 SMMT chief executive, Mike Hawes, said: "During a torrid year, the automotive industry has demonstrated incredible resilience, but this is not a recovery.
"Despite the boost of a new registration plate, new model introductions and attractive offers, this is still the poorest September since the two-plate system was introduced in 1999.
"Unless the pandemic is controlled and economy-wide consumer and business confidence rebuilt, the short-term future looks very challenging indeed."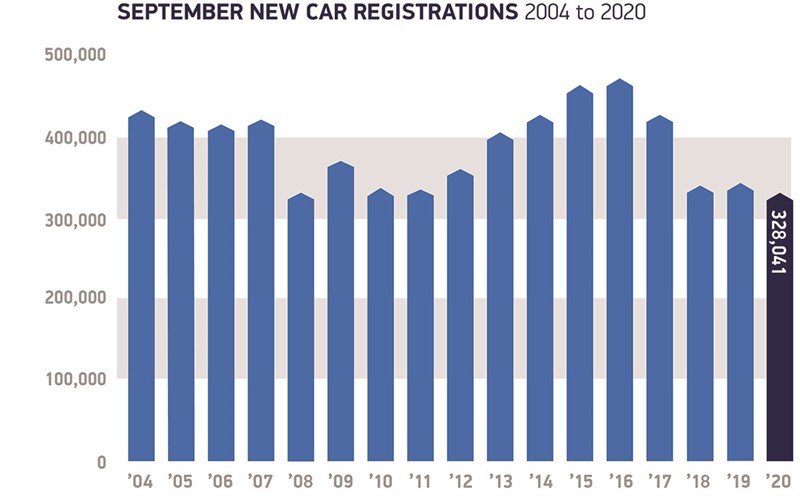 The SMMT said that the September decline had come despite "very low volumes" in September 2018 and 2019, when regulatory changes surrounding the new WLTP emissions testing regime delayed vehicle certification and caused supply problems across Europe.
It said: "Some brands hit by these factors previously saw substantial growth in September 2020, but total registrations still fell well short of previous years and follow an erratic period of market performance since emerging from lockdown."
View AM's Motor Retail Review webinar on October 6 for more discussion on Q3 and Q4 trading, with panelists John O'Hanlon of Waylands Automotive, Phill Jones of eBay Motors Group and Steve Young of the ICDP.
Cox Automotive's monthly market insight reported revealed this morning that some franchised dealers simply "ran out of cars" during September as they worked hard to meet consumer demand in an effort to boost their COVID-19 recovery efforts with a strong September performance.
Philip Nothard, customer insight and strategy director for Cox Automotive UK, said: "Demand for new cars in September started strong but ended-up behind last year's performance in the same period in 2019, considering, both 2018 and 2019 had a severe impact from the introduction of new legislations (WLTP & RDE).
"Constraints on car production on manufacturers continued to hamper supply which subsequently hindered the delivery of new car customer orders.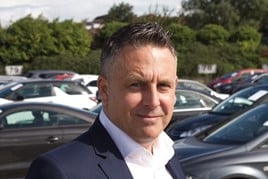 "Reduced consumer confidence and pressures on the fleet sector also both remain a crucial influence on the new car market."
The SMMT's registrations data for last month showed that private registrations had declined by 1.1% over the month.
Demand from business was also "muted", it reported, with around 10,000 fewer cars joining larger fleets, representing a 5.8% decline.
As the new Vauxhall Corsa emerged as the UK's best-selling car during September, with 10,553 sales putting its ahead of the Ford Fiesta and Mercedes-Benz A-Class, MG Motor UK were the only manufacturer to emerge from the month with year-to-date growth - up by 52.2%.
MG 's volumes rose by a further 169.1% (to 3,668) in September as it was one of 12 brands to generate a year-on-year increase in sales.
Audi retailers hard-hit by supply issues resulting from new emissions regulations in previous Septembers, helped to deliver a significant 71.8% increase in sales for their brand, with volumes rising to 21,893 last month.
The SMMT reported that the uptake of alternative fuel vehicles (AFV) continued to grow substantially to account for more than one-in-10 registrations.
Demand for pure electric vehicles (EVs) increased by 184.3% compared with September last year - registrations rising to 21,903 - with the month accounting for a third of all 2020's EV registrations.
The SMMT said that more needs to be done to drive the momentum of AFV sales, however, if Government is to meet its Road to Zero CO2 emissions goals. It said: "Even with this growth, meeting accelerated ambitions for uptake of these vehicles will require government to get behind a truly world-class package of incentives – alongside binding targets on infrastructure to reassure consumers that recharging will be as easy as re-filling."
The SMMT also continued to raise its concerns about Brexit, a month after joining with industry bodies from across Europe to call for a rapid resolution of free trade agreement talks between the UK and the EU.
"Brexit uncertainty and the threat of tariffs still concerns the industry, while the shift towards zero emission-capable vehicles is demanding huge investment from the sector, and stalling fleet renewal across all technologies is hampering efforts to meet climate change and air quality targets now," it said in its registrations stamen this morning.
It added: "Additionally, consumer and business confidence is threatened by the forthcoming end of the Government's furlough scheme, an expected rise in unemployment and continuing restrictions on society as a result of the pandemic.
"With little realistic prospect of recovering the 615,000 registrations lost so far in 2020, the sector now expects an overall 30.6% market decline by the end of the year, equivalent to some £21.2 billion in lost sales."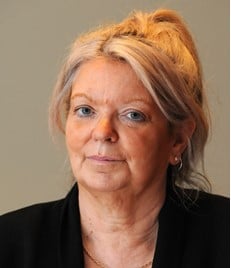 Commenting on today's SMMT new car registrations data, National Franchised Dealers Association (NFDA) chief executive, Sue Robinson, said: "Dealers have been experiencing high levels of enquiries, but consumer interest was partially offset by supply constraints that have affected a number of brands over the past weeks."
Echoing the SMMT's calls for stability on Brexit, she added: "With the UK's exit from the EU approaching, we urge the Government to reach a deal which protects the supply of vehicles and parts to the UK."
Michael Woodward, UK automotive lead at Deloitte, said that a reduced number of pre-registrations and a shortage of "the right cars" had been central to the month's poor on-paper performance.
He said: "An easing of volume targets has led to dealers pre-registering fewer vehicles than we might see in a normal September. While sales typically attributed to pre-registration activity may filter through to the final quarter, the wider knock-on effect on residuals and the used car market remains to be seen. Dealers see pre-registered cars as a way of bolstering used car stocks, and a lack of activity in this space may drive prices up.
Woodward added: "Dealers have commented about a shortage of 'the right cars' being available as OEMs have been conservative in their ramp up of production. Hopefully this will be resolved in following months."