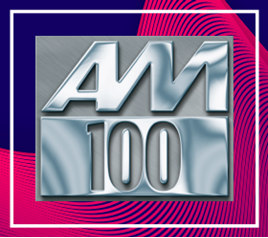 The 2020 AM100 list of the UK's largest franchised dealers will be announced in an AM100 webinar on Wednesday (Nov 18) and our final guest panelist has been secured.
Matthew Cheyne, director of key accounts in Europe for RAPID RTC, is our final panelist, alongside Sytner chief executive Darren Edwards, TrustFord chief executive Stuart Foulds and Swansway director Peter Smyth.
After the highlights of the 2020 AM100 are revealed by presenters Tim Rose, editor of AM, and Steve Le Bas, head of motor retail at accountants BDO, they will be invite the panel to discuss the learnings of the last 24 months as dealers overcame challenges such as RDE supply constraints, growing online competition and the COVID restrictions on businesses.
Panelists will also share details of how their teams have been supported through the ongoing challenges, their thoughts on the prospects for 2021, and views on the opportunities in plug-in vehicles.
The 2020 AM100 webinar, sponsored by RAPID RTC, will take place at 2pm, Wednesday November 18, and is viewable free for anyone who registers in advance here.
Registered viewers will also be able to watch it later on demand and download an AM100 report ahead of its official publication.