AM is partnering with Armchair Marketing in launching a new series of podcasts for the UK's motor retail industry.
In a partnership which has created the biggest reach in UK automotive industry media, the monthly AM & Armchair News Show will pick apart the biggest issues the industry faces with our high profile special guests.
It will provide crucial insights and inspiration for listeners at all levels of the industry.
The AM And Armchair News Show is the latest development in the existing Armchair Show's journey with over 250,000 views on Armchair's website, YouTube channel & popular podcast channels.
By combining audiences with AM, The AM & Armchair News Show is now expected to reach almost 500,000 viewers through being broadcast on AM's and Armchair's websites, social media and podcast channels.
Armchair Marketing is a specialist automotive marketing consultancy founded by Lee Manning and Tanesha Stafford, winners of seven AM Awards for social media, digital marketing initiatives and use of video between 2014 and 2016 while they led digital marketing at AM100 dealer group Perrys.
"This is a hugely exciting opportunity for AM to work with a forward-thinking, innovative digital partner and to ensure we can deliver inspiring insights that will help our combined audience run their teams and businesses better.
"Combining AM's reputation for providing heavyweight, business-critical news insight with Armchair's digital expertise, premium production values and focus on enabling all in the industry to 'learn, prosper and grow' makes perfect sense," said AM editor Tim Rose.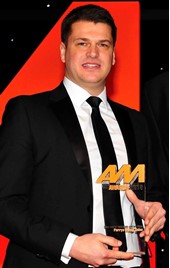 Armchair Marketing's Lee Manning, also a past AM Digital Marketing Conference speaker, said: "Partnerships are what make the automotive industry special. When eBay Motors Group joined us to help us to deliver our meaningful mission to help support, develop and grow people with a bit of fire in their belly, it enabled us to establish ourselves as the number one viewed automotive podcast in the UK.
"Now that we are able to partner with the industry's best news publication, alongside their events and prestigious awards nights, we're on a journey to something special, something meaningful.
"The show's all about the people behind the business, and give an inside view on the cogs that turn to make our industry so impressive. That's something that AM have been doing for years, and this is our chance to work alongside them to help them to accelerate their digital journey."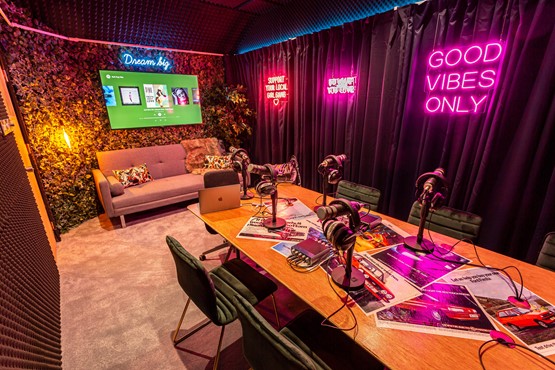 Starting in January, AM will invite its guests to debate current burning issues each month at Armchair's COVID secure recording studio (pictured) in Northamptonshire.