Ben has launched a new website offering quick access to self-help tools which help automotive workers combat issues including mental health and money worries.
While the automotive charity's website address hasn't changed, its new platform is fully responsive across all devices and is easier to navigate with improved access to key information, Ben said.
Tips, advice and tools are offered for a range of topics, such as money worries, physical and mental health, self-care tips, stress, sleep, loneliness, resilience, bereavement and more, with further self-help content scheduled for development this year.
The site also offers an enhanced user experience for those visiting the site, including those wishing to find out more about becoming a donor, who would like to participate in Ben's latest fundraising events and opportunities, and for those seeking information about Ben care services.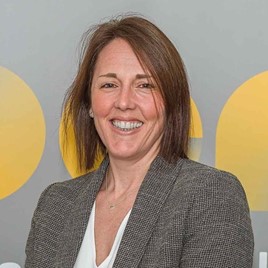 Rachel Clift, health and wellbeing director at Ben, said: "The launch of the new website is really exciting for us, not only because it will enable us to increase our reach to the automotive industry and its people, but it also serves as a huge opportunity to offer industry people access to many self-help tools and resources, designed to help them earlier and prevent them from reaching crisis point.
"Our aim is to help individuals navigate through life's challenges, empowering them to make positive, lasting change. If we can intervene at an early stage and connect individuals with the right information, advice and guidance, we stand a much better change of preventing issues from arising in the first place or developing into something that could have a much more serious impact.
"The new website will go a long way towards getting the message out there to our automotive family – to ensure they know they are not alone, Ben is on hand to help them as and when they need it."
The charity said demand for support has reached an all-time high, with more people than ever contacting Ben for help since the emergence of the Covid pandemic.
Online support is in high demand, with Ben noting a 184% increase in web visitors from October 2016 compared to October 2021.
The RAC Dealer Network and The Assurant Foundation made a £20,000 donation to the Ben automotive charity.
The IGA donated £20,000 just weeks after Marshall Motor Group pledged £50,000 and Auto Trader made a £55,000 donation and supported the Ben Ball as headline sponsor.
A new Beast of Ben charity challenge is set to put automotive rivalries to the test through a series of challenges of both mental strength and physical agility.