Marshall Motor Group has boosted the fund-raising efforts of the Ben automotive charity with a £50,000 donation to aid its efforts to address the "unprecedented impact" of COVID-19.
The donation came in response to an urgent Christmas Appeal from the industry charity, which has seen a 147% increase in demand for support in recent months as more people than ever before turn to the charity with issues including mental and physical health to poverty, domestic abuse, homelessness.
Marshall Motor Group's chief executive, Daksh Gupta, said: "Undoubtedly COVID-19 has had an unprecedented impact on the health and wellbeing of the automotive workforce.
"Increasing numbers of people are turning to Ben because they are struggling with mental health issues and other life challenges including bereavement.
"This donation of £50,000 is our appreciation of the fabulous work that Ben do – and to ensure that they are able to support everyone who turns to them for help."
Gupta added: "It has been said before but the automotive industry is like a family – we have to look after each other. Many of Ben's fundraising events having fallen victim to cancellation and Marshall's pledge will help industry colleagues and their families who may be struggling.
"With fundraising income still impacted by COVID-19, Ben fears it will face the prospect of not being able to help everyone in need and behalf of our 5,500 colleagues I am delighted and proud to able to make this donation."
Ben revealed today (December 13) that he AM100 group's donation head combined with the £96,500 raised at last week's Ben Ball 2021 to deliver a "life-saving" sum of almost £500,000.
Marshall's donation was annnounced just days after Auto Trader revealed that it had made a £55,000 donation to automotive charity as it supported the Ben Ball as headline sponsor.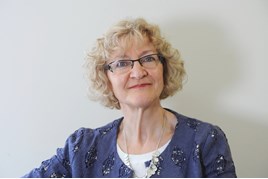 Ben chief executive, Zara Ross, said "While everyone continues to deal with the aftermath of Covid-19, it has been encouraging to see the positive bounce-back enjoyed by much of our industry this year.
"However, we know that many of our automotive family – the people our industry relies on – are struggling or in crisis as they continue to face life's toughest challenges.
"I am proud that together, through the pandemic, we have shown that whenever any member of our automotive family is struggling, we all rally to support them.
"The Christmas Appeal provides a tangible way that organisations can pledge their support and make a difference."
Last week Marshall's board highlighted the "responsibilities of ownership of MMH" in a statement recommending the acceptance of Constellation Automotive's £201.6 million takeover offer for the AM100 PLC.
"In addition to the financial terms of the offer, the board of MMH places significant emphasis on the wider responsibilities of ownership of MMH," it said.
"These include its history and culture, its relationships with its manufacturer brand partners which have been fundamental to MMH's success to date, and the important role that MMH plays for other stakeholders, including its employees, customers and suppliers."
Back in June this year Marshall issued its 4,000 staff a one-off cash "loyalty" bonus and a backdated pay review after outperforming the market as it emerged from a COVID-hit 2020.
In April it was listed in the Great Place to Work UK rankings for the 7th year running.
The AM Awards 2021's Dealer Group of the Year and Best Dealer Group (more than 10 sites), which completed the acquisition of £700m turnover Motorline Group in October, has also performed strongly in financial terms with the help of the market's current tailwinds.
In October it increased its 2021 profit expectations by a further 25% – with underlying profit pre-tax profits expected to be "not less than £50m in 2021 – after outperforming the wider car retail sector in Q3.