Auto Trader has reported a 19th straight week of used car price rises with a 7.4% mid-September increase in the average advertised value on a vehicle offered on its online marketing platform.
The like-for-like increase was based on the period from September 7 to 13 and came in a period which delivered record daily visits to the online used car marketplace.
Auto Trader said that an average of 2.1 million visits occurred across its platforms each day last week – representing a 30% year-on-year (YoY) increase.
Limited vehicle supply continues to play a part, with demand increased 19.7% year-on-year last week as supply was down 10.4% YoY.
Car retailers have been far less inclined to make regular adjustments to vehicles prices as a result of the increased demand and limited stock, according to Auto Trader, with many holding out for the right selling price.
Auto Trader said that in normal trading conditions reductions averaged between £250 and £550 per day.
Last week the average price reduction was £279 which remains at the lower end, and just £15 more than the end of August.
"The average number of retailers making daily price adjustments was 1,158, which is 166 more than the end of August, but it is 15.9% lower than the same period last year," Auto Trader reported today.
"In total, 9,683 cars were repriced during the week, which is 35% fewer than last year."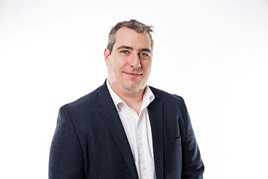 Commenting on the mid-September used car pricing trends, Auto Trader's director of data and insight, Richard Walker, said: "From a pricing perspective what we're observing on our marketplace is a very gradual return to pre lockdown levels, with a small increase in retailers active but across fewer numbers of cars and the adjustments at the lower end of what we would typically see.
"It's indicative of the confidence in the health of the market and while demand continues to grow at such robust levels, we're not seeing any indicators that suggest retailers are under pressure to reduce their prices.
"Contrary to many expectations of a drop in consumer confidence, our research suggests the opposite is it true.
"In December last year we began tracking consumers' confidence in being able to afford their next car, and in August this reached its highest rate.
"What's more, 45% of consumers on our site said they're more confident in their ability to afford their next car than they were a year ago.
"All of these metrics offer a promising outlook, and whilst the rate of growth may begin to ease, we have every reason to believe that both used car prices and sales will remain buoyant during the weeks ahead."
Strong demand for internal combustion engine (ICE) cars has maintained strong pricing during September, according to Auto Trader's data.
Last week, demand for petrol was up 22.3% YoY, while supply was down 5.1% YoY.
Diesel demand recorded an increase of 13.6% YoY, but supply dropped dramatically, down 20.8% YoY.
As a result, both petrol and diesel vehicles recorded a like-for-like price increase of 8%, marking consecutive price growth of 28 weeks and 17 weeks, respectively.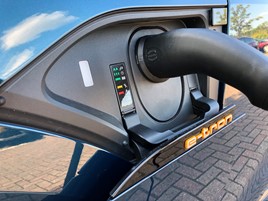 Prices for alternatively fuelled vehicles (AFV) continued their downward decline, falling 1% year-on-year last week
Used cars aged between 10 and 15 years have seen a particularly steep decline in supply, down -16.4% YoY last week, resulting in a YoY increase of 11.9% – the largest growth in values so far this month.
It was followed by five-to-10-year-old cars (10.8%), 3-5-year-old cars (9.7%), 1-3-year-old cars (5.9%) and up to 1-year-old (4.1%).
Hatchbacks recorded the largest average price growth last week, increasing 11.5% on the same period last year, while MPVs rose 8.5%, estate cars 7.5%, saloons 6.6%, SUVs 5.6%, coupes 4% and convertibles 3.7%.
The average price of used premium and volume cars increased 6.1% and 10.9%, respectively.