Car retailers are having to "work harder" to maintain sales as consumer demand begins to falter, Cap HPI has reported.
In its monthly month-end market overview, the vehicle valuations specialist revealed that trade prices had declined by just 0.3% at three years and 60,000 miles in the month to August 25.
But declining dealer stocks, faltering demand and increasing under-pressure margins are impacting the sector, with many retailers now looking forward to the end of the school summer holidays in anticipation of a September uplift in trading.
One retailer told Cap HPI that August had felt "very middle-of-summerish", but the market overview reported added: "Supply levels are low due to muted new car registrations, particularly a lack of fleet returns, prices are high from those extraordinary increases in 2021, and demand is also relatively low. This has led to little overall movement for wholesale prices.
"On the retail side, however, across the board, franchise dealers, independents and supermarkets are feeling the pinch more now and many are feeling the need to adjust advertised prices down, particularly for cars that have been with them for an unpalatable number of days.
"Dealers are certainly having to work harder for the business now, particularly in comparison to last summer when demand was so buoyant. Accidental savers are a phenomenon that have long gone.
Earlier this month Cap HPI director of valuations Derren Martin told AM that older, more affordable cars were being hit hardest by the impact of the escalating cost-of-living crisis on car buyers.
By August 25 the value decline at the 10-year, 100,000-mile point had reached 2.1% – seven times more than the percentage drop at three years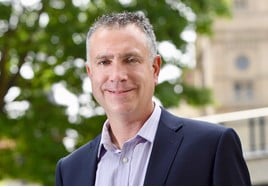 In his earlier interview with AM Martin, who highlighted that the market remained "stable" with trends more aligned to a typical August than in recent years, said: "Post-COVID the used car sector saw prices soar by 30% thanks to captive, accidental savers spending money on a new car after lockdown. Since then, that pricing has remained buoyant due to supply issues.
"Now, money is getting tighter for households and I think what we're seeing is some of the hardest hit putting off a car purchase, while others are choosing to spend what they have on getting away on holiday ahead of what could be a very tough winter."
Cap HPI's market update showed that no retailers had reported an increase in forecourt stock during August, with 62% stating that their holding had declined and 38% claiming it had remained about the same.
The stocking trend is typical of a normal pre-September plat-change trading period, Cap HPI observed.
However, it reported that retailers were now "eagerly anticipating the end of the school holidays and hopefully a more plentiful September for both supply and demand".