Wholesale used car values rose by 8.8% month-on-month at BCA auctions across the UK during June as the remarketing giant recorded its first price growth of 2022.
Evidence that demand continues to outpace supply – despite the UK's cost of living crisis – was evidenced by an average £745 uptick in values as the average used car sold for £9,196 last month.
BCA UK chief operating officer Stuart Pearson reflected that the used car market was "stable" following an unprecedented rise in values since the height of the COVID-19 pandemic, due to the shortage of vehicles.
"The lack of registrations during the early part of the pandemic is definitely playing into the imbalance in the ex-lease and contract hire sector and this, combined with new car supply pressures, has created a sweet spot where even in the current climate, demand is definitely ahead of supply", he said.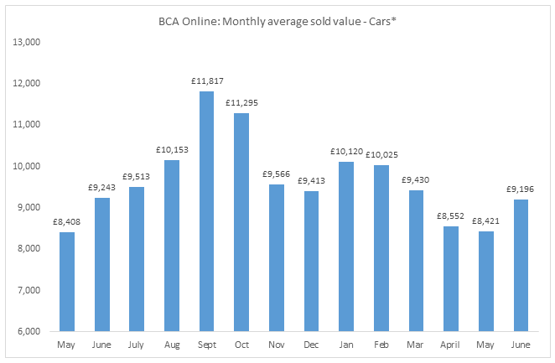 Speaking to AM last month Cap HPI director of valuations Derren Martin said that the used car sector would be a "bloodbath" without the limited vehicles supplies keeping values high.
Despite highlighting the used car market's current stability from a pricing perspective, Martin told an AM mid-month market update last week that car retailers were starting to stock more premium and retail ready cars to keep stock turning quickly and mitigate against any sudden market movements.
Pearson conceded that the market was experiencing "significant volatility", but added: "With ongoing constraints around new vehicles supply, prices should remain relatively stable but we are seeing the price differential widen between the best condition vehicles and lower grade examples requiring refurbishment."
He added: "BCA's Forecourt Ready sales programme was also incredibly popular, emphasising that whilst retail conditions remain challenging, dealers are most interested in stock that is well prepared and can be sold quickly."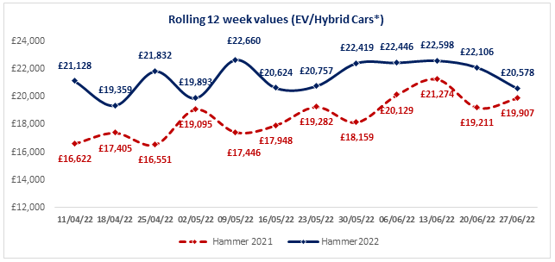 BCA said its Top Car, Nearly New and Over 20k specific sales also generated a lot of professional buyer interest as dealers sought out specific vehicles to meet the needs of their retail customers.
Electric vehicles (EV) and hybrids values remained well ahead of 2021, it added, with anecdotal reports suggesting that dealers are typically buying to order reflecting direct interest from retail customers who are increasingly well informed about green motoring.
BCA said concerns about disruption to trading over June's extended Platinum Jubilee Bank Holiday break "proved unfounded" with good levels of buyer engagement as BCA staged successful online sales every day during the four-day weekend.
Performance against guide values rose to 97.4% in June, up from 96.8% the previous month.