Motorists are being driven into a 'trade down' mindset as they explore ways to save cash during the UK's cost-of living crisis, according to research from V12 Vehicle Finance.
Research compiled by the Solihull-based finance house shows that just 75% of those currently driving a new car intend to buy new next time, with 17% expecting to buy a pre-registered vehicle and 8% planning to buy used.
According to responses to its survey of 1,000 motorists, car retailers remain in prime position to advise car buyers, with 37% now intending to use dealer finance to fund their next purchase, compared to 31% who used it to finance their previous vehicle.
And 57% of respondents admitted they "don't know" which fuel type they are most likely to choose for their next used car purchase -highlighting the need for professional advice.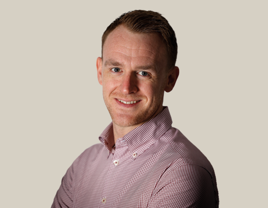 Ryan Bellinger, V12 Vehicle Finance's sales director, said: "It's perhaps not surprising that the research shows how household income is a major contributing factor to the type of vehicle typically purchased.
"But what's more insightful is how customers are clearly considering migrating from 'new' to 'used' vehicles.
"Where we feel the opportunity lies for dealers is that these customers are likely to need help with their decision, and more likely to consider point-of-sale finance options than they've perhaps been in the past."
V12's research uncovered a direct correlation between household incomes and buyers' propensity to buy a used vehicle.
While 60% of consumers earning less than £25,000 per year bought used, its data indicated that figure fell to 40% in the £65,000 to £75,000 bracket and to just 27% of those with an income of over £95,000.
The cost-of-living crisis is expected to create an increased number of buyers entering the market for pre-registered and used cars for the first time, it claimed.
Rising overheads are also impacting car retailers themselves.
Last week AM reported on Close Brothers Motor Finance research which suggested car retailers were planning to cut back on staff training, headcount and social media spending as the cost-of-living crisis continues to harm businesses.
In its research into cost of living trends, meanwhile, Startline Motor Finance found that more than a third (34%) of dealers are stocking more economical cars to meet the needs of buyers since the cost-of-living crisis took hold.