Motorway Direct
Motorway Direct Plc is one of the largest and longest established providers of Warranty, GAP Insurance and other aftersales motoring products.
Our range of products are specifically designed to drive the sales process, helping you sell vehicles, retain customers and crucially generate additional revenue.
We provide products that are suitable for FCA and non FCA registered retailers and are available for new and used vehicles including cars, motorcycles, commercial vehicles, motorhomes and caravans.
Motorway Direct have a number of branded products for retailers to choose from including AA Warranty branded Mechanical Breakdown Insurance, GAP Insurance, Key Insurance, Roadside Assistance and Dealer Guarantee.
We have complete in-house capability so we can take care of all your business needs without having to rely on a third party. So whether it's one of our insurance based products, a service booking campaign or full sales and marketing campaign to your specification, we have the ability to conceive, underwrite, launch, market, grow and sustain it on your behalf.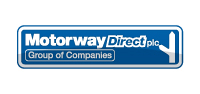 Address:
Motorway Direct Plc Warranty House, Savile Street East, Don Valley, Sheffield S4 7UQ
Telephone:
03300 555 260