Ford–Mondeo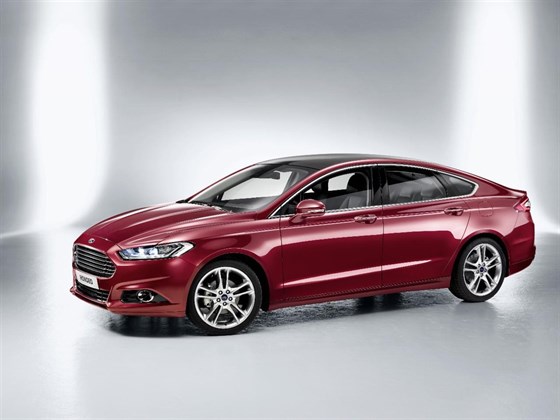 Early 2015
Ford launched the fourth-generation Mondeo at the end of 2014, but will be adding a number of new variants in April that will give the range greater breadth.
We already have a choice of three diesel and two petrol variants in hatchback and estate guises as well as the petrol-electruc hybrid saloon.
Hatchback and estate models will gain an entry-level petrol model using the three-cylinder 1.0-litre Ecoboost engine already found in other Ford models. Despite its small engine capacity, it should be capable of powering the Mondeo it will produce 125hp (slightly more power than the normally aspirated 1.6-litre engine it replaces in the old Mondeo range), and offer CO2 emissions from 119g/km.
At the top end of the range, there will be a more powerful twin-turbo 2.0-litre diesel producing 210hp. CO2 emissions for this engine have not yet been published, and although they are unlikely to be less than 130g/km, they are expected to be significantly lower than offered in the 200hp 2.2 TDCi in the previous Mondeo.
There will also be an all-wheel drive option on some versions for the first time.
Later in the year Ford will debut its upmarket Vignale sub-brand on the Mondeo. It's a strategy that is aimed at winning back some of he drivers that have deserted ford for premium-badge cars, and provide high equipment levels as well as the best customer service.