Honda–CR-V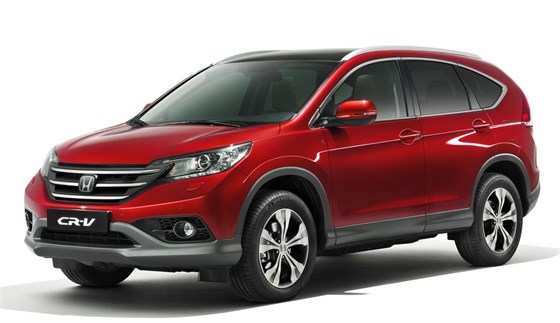 October 2012
Improvements in fuel economy and reduction of CO2 emissions in the new CR-V have been achieved with power and torque outputs of the i-DTEC engine remaining at 150bhp and 258lb-ft.
The power output of the 2.0-litre i-VTEC engine has risen from 150bhp to 155bhp, while the torque has increased from 140lb-ft to 142lb-ft. In this engine CO2 emissions have fallen from 192g/km to 174g/km for the manual version, and from 195g/km to 176g/km for the automatic.
A front-wheel drive version is available, but only for the petrol engine, although the carcould be offered with Honda's new 120bhp 1.6-litre diesel engine later giving it a lower CO2 diesel option than the 2.2 i-DTEC.