Nissan–Note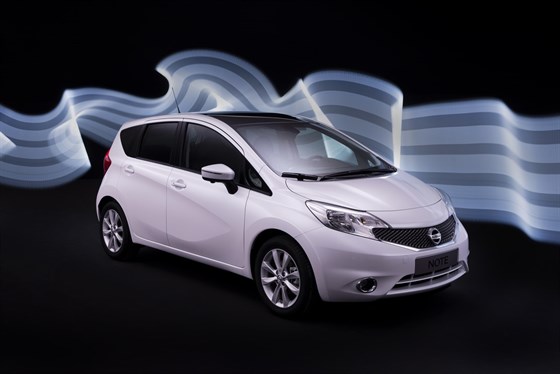 September 2013
A new Note will join the Nissan range in September and the company says it will shift the model further upmarket. Nissan also says the new Note will be much closer in driving dynamics to the Ford Fiesta, which the Japanese firm sees as its key rival.
The European Note will be built at Nissan's factory in Sunderland and come with a supercharged 1.2-litre petrol engine. This engine will be able to deliver sub-100g/km carbon dioxide emissions. There is also likely to be a 1.4-litre petrol engine and a 1.5-litre turbodiesel, with the diesel capable of less than 100g/km emissions and 70.0mpg.
Nissan will offer its AroundView Monitor for the Note, which gives a complete all-round view in the parking camera.