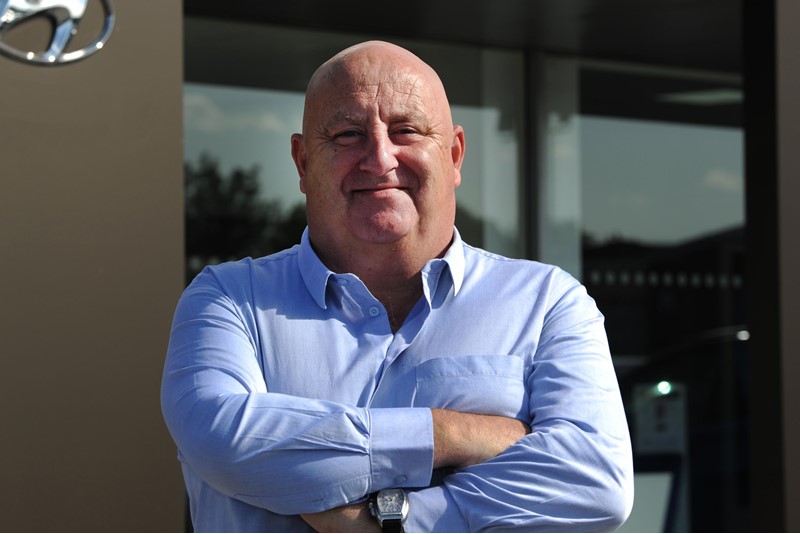 Allan Otley believes that motor retail is still an aspirational business, but it quickly becomes apparent that he and his Cars2 Group have very little time for what he sees as the vanity of some parts of the sector.
"I have no desire to be a premium franchise operator. The thought of it simply doesn't excite me and it doesn't fit with our business model," said the former British Army sergeant from his desk in Cars2's headquarters, a Hyundai and Seat dual-franchise site in Wakefield.
It has taken Otley 13 years to transform what was a solus independent used car forecourt on Pontefract Road, Barnsley, into a cash-rich, £66 million turnover franchised retail group operating eight dealerships across South and West Yorkshire. But his aspiration is for the group to become a £250m turnover business while maintaining its return-on-sales (RoS) figure of more than 3%.
To that end, Otley has been negotiating with and presenting to potential car manufacturer partners in recent months, but premium brands were notable only by their absence from his conversation. They just don't match his standards on profitability.
Minutes after the start of our interview, Otley's phone rang. He excused himself before answering. "Tell them the price is the price," he said in a brief conversation before hanging up.
"We're just negotiating on a new site," he said when he got off the phone. "We've offered a good price."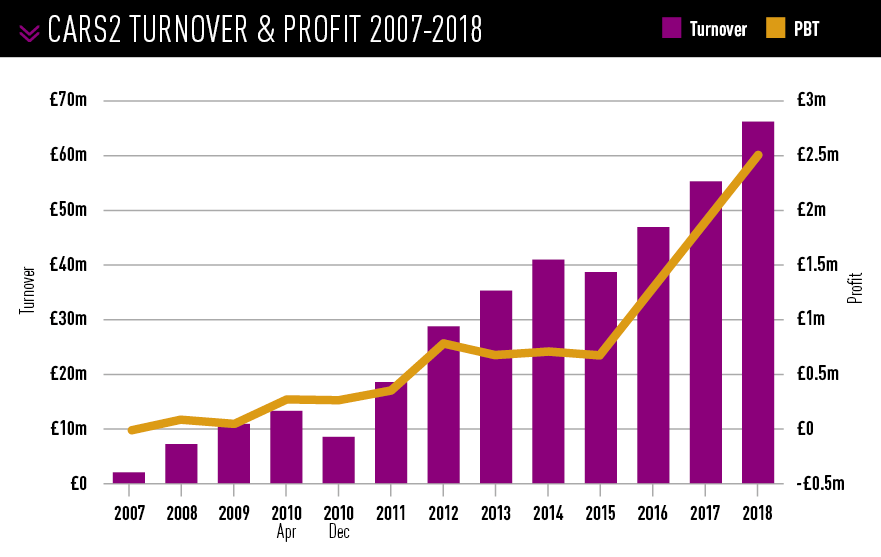 That scrutiny of his business' spending is central to his attitude towards the economics of premium franchises.
"The very idea that the industry has reached a point where it simply accepts that 1% return-on-sales is the norm is utterly ridiculous," he said.
"It's a situation that has been brought about by certain brands' demands for ever bigger, more extravagant 'gin palaces' and the potential for in-fighting between different brands.
"Car retailers spending £14m on a site… What are they on?
"We are convinced we can be more savvy than that and partner with the right manufacturers – manufacturers that we can do a job for, but will also work with us to help us maintain our profitability."
Otley said the 3.8% RoS attained in the group's financial year to December 31, 2018, was delivered alongside disproportionately high costs.
He said the group had been structured for growth, and he has already assembled teams that will be able to cater for his targeted £250m business.
Although he gives no timeline for this growth, if he is successful Cars2 would not only enter the AM100 for the first time, but it would rise into the middle of the table, in the company of established occupants such as Vospers, Robinsons Motor Group, Barretts of Canterbury and Sandicliffe Motor Group.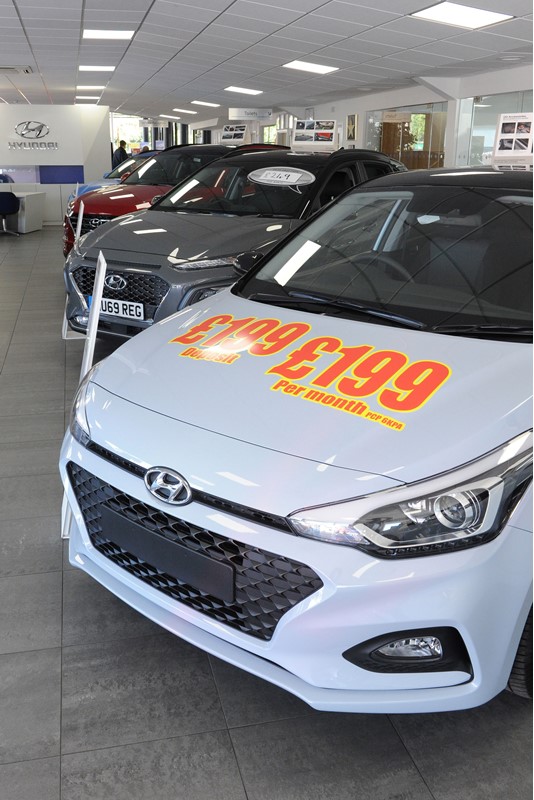 "As it stands, we are a cash-rich business with £8m sat in the bank," said Otley. "We're probably one of the strongest independent groups out there.
"I'm the group's only shareholder and over the years I have chosen to put the money that we have created through strong performance back into the business.
"That approach protects us for the future, but it also gives us the opportunity now to grow."
Realising the Cars2 vision
Otley said the motor trade suited his no-nonsense character and a working ethos he developed during his six years in the British Army Royal Transport Corps – until it was amalgamated into the Royal Logistics Corps in 1993, the corps' motto was 'Nil sine labore' ('Nothing without labour').
Otley said he felt at home after entering the motor retail sector at the age of 23, as a sales executive with Polar Ford, in Bradford.
"Being an ex-squaddie, I was used to processes and the daily routine of ensuring that we did things properly. That served me well from day one," he said.
Within 12 months, Otley was running the sales operation at another franchised site in Wakefield, before making the move to the heavily fleet-focused Henleys Vauxhall operation in Rotherham.
"That's absolutely not what the Cars2 business is about, but it did give me a grounding in that world," he said.
"Back then, that business was selling 10,000 Vauxhalls a year. I think that shaped some of my thinking when creating my own business. Cars2 is very much a margin business."
Otley said the hardest thing about setting up his own car retail business after growing "sick of selling cars for other people" was persuading the banks to lend him the £350,000 he needed. He also said he had to battle established franchised retail groups for locations before setting up Cars2's first dealership in a former Volvo showroom on Pontefract Road, Barnsley, in 2006.
From the start, Otley's vision was to create a small group of franchised car dealerships, within an hour's drive of one another, which would maintain a 3% RoS.
In 2007, he realised his plan to add a franchised site when he acquired Citroën, in Keighley, West Yorkshire. He sold the location five years later as the group looked to establish a more compact market area.
"When the traffic was bad, it could take well over an hour to drive to Keighley," said Otley.
Cars2's breakthrough came in 2008, when it joined the Hyundai franchise. The brand was about to embrace the Government's vehicle scrappage scheme under the leadership of its then UK managing director, Tony Whitehorn.
Hyundai's scrappage scheme success took its registrations from 28,000 in 2008 to 56,000 in 2009 and Cars2's revenues rose from £3.3m to £13.8m between April 2007 and April 2010.
In 2011, Cars2 added Hyundai Bradford to the portfolio after it acquired a former Audi site in the city to create a 'flagship' facility for the South Korean brand, before acquiring the Barnsley Peugeot franchise from Harratts in December of the same year.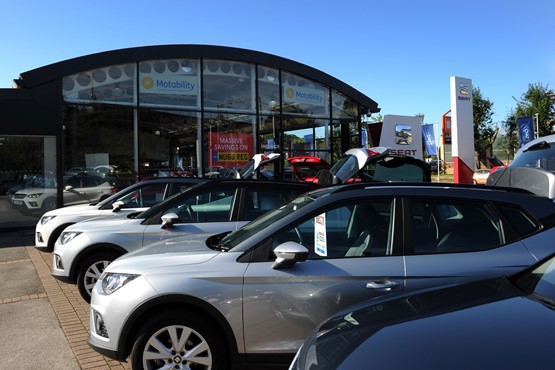 This year, Cars2 will install Fiat/Abarth and Renault/Dacia in a multi-brand site on the site of that Peugeot franchise, after the group decided to end its relationship with the PSA Group brand this summer.
In its annual accounts, it said it would "release the property to allow for a choice of brand partners more aligned with the Cars2 retail approach".
Cars2 currently operates Hyundai (Barnsley, Bradford and Wakefield) and Seat (Wakefield and Barnsley) franchises
alongside its newly added Fiat/Abarth and Renault/Dacia dual-franchised facilities in Barnsley, and an MG Motors UK franchise in Wakefield, which opened in August.
Otley also said the business has a commitment to add three Nissan franchised retail sites, starting with the opening of a facility in Huddersfield to fill an open point vacated by Pentagon Motor Group in July 2018.
The three-site retail model
The three-site model is central to Otley's plan to scale up Cars2 in the coming years.
"We want three dealership locations with each brand we represent, each run by a brand director that knows the intricacies of the way those brands do business, so that they can work closely with them to help us achieve our goals," he said.
"At our Peugeot site, we may have been guilty of giving it the least management time. That was a contributing factor in us closing the site.
"When you have a board of directors, there is no way that they can understand all there is to know about each brand and the issues of running each of the dealerships on a day-to-day basis."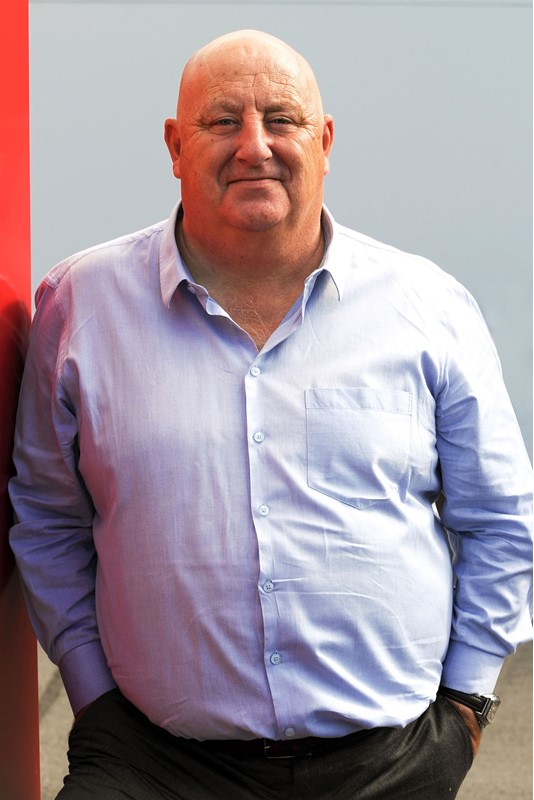 Otley believes having a team take ownership of each brand will help the group to maintain focus.
His desire to maintain ultimate oversight himself has also led to tight geographical reins being applied to the business's growth plans.
"We want to be Yorkshire-based," he said. "I don't want to be travelling to fix a problem.
"As it is, I can tell you how many walk-ins we have at each site, how many vehicle drop-offs, what margins we are achieving, by the hour or by the minute. But I want to be on hand to go into a site in person if I feel something isn't right."
So far in 2019, however, something is going very right indeed for Cars2's new franchise, MG Motors UK. To the end of October, the brand's UK registrations are up 36.2% year-to-date, to 10,187 (YTD 2018: 7,478). Cars2 joined the franchise through a minimal investment of about £40,000 in an existing retail site.
At Seat – a brand with which Cars2 achieved 188% of its volume target in Barnsley and 173% in Wakefield in 2017, followed by 177% and 162% respectively in 2018 – UK year-to-date registrations have risen 9% to 59,639 (YTD 2018: 54,706).
Renault's UK registrations were down 5.4% year-on-year for the same period, to 50,928 (YTD 2018: 53,849), but its junior sibling Dacia was up 32.9%, to 26,631 (YTD 2018: 20,042).
"In our first month with Dacia, we have sold 20 cars," said Otley. "It's a promising brand for us, although the margins are small."
Hyundai, however, looks like it will continue the decline it started in 2018, when it ended nine consecutive years of growth. Its volumes were down 8.5% year-on-year, at 74,207 YTD (YTD 2018: 81,095). Cars2 has felt the squeeze, failing to achieve its Hyundai volume target in two of its three locations in 2018.
Although incoming brands Fiat and Abarth also buck the growth trend – respectively down 15.1% (to 26,452) and 35.4% (to 3,128) in the UK YTD – and Nissan has fallen 11.4% to 81,224, Otley believes the brands have shown him enough to indicate that profitability lies in their future product plans.
Among Cars2's franchise partners is an abundance of alternative fuel vehicle (AFV) options for customers in the group's South and West Yorkshire market territory.
"We love EVs," said Otley. "They are simple and straightforward, and we have a 'genius' in every dealership to speak to customers about the new technology."
Otley is less enamoured by many manufacturers' enthusiasm for customer charge points at dealerships and feels that hydrogen fuel cell technology will prove to be the ultimate powertrain sweet spot.
He said: "There is a train of thought from some manufacturers that forecourts should be lined with charge points, but that's not something I think we should rush into. We don't fill customers' cars with petrol, after all… We're not an 'open garage'."
'We don't want people that have sold cars before'
Cars2's growth plans prompted it to create a glossy company prospectus to take to prospective manufacturer partners.
The document details the group's current management structure, with Otley heading a board of directors that includes Jeremy Bates, group business development director; Neil Crossley, group operations director; and Lindsay Collier, group finance director.
Bates has worked in the franchised car retail trade for 29 years, while Crossley has previous experience with CD Bramall, Dixon Group, Vertu Motors and Marshall Motor Group.
Collier has been with the group since the start, racking up 18 years' motor trade experience, with the past decade spent at Cars2.
Otley said the group's policy is to recruit from outside the sector in sales executive roles. Despite claiming that the group pays "the highest basic in Yorkshire", he is not keen on competing for the attention of salespeople who flit from one job to another.
Otley said: "We have a recruitment push for Pure Cars now and we will have 60 people coming in. The experience we will be looking for will be customer services industry or some sort of sales background, but absolutely not automotive.
"We don't want people that have sold cars before. The best salesman that we have in the group was a carer before he came to us and I'm happy to sing his praises because I recruited him."
Cars2 is keen to retain the staff it recruits from outside the sector and Otley said a mentor is assigned at the point of recruitment, with managerial intervention and support offered if any difficulties are encountered with new job roles.
"It's still an aspirational sector that we work in," said Otley. "People often like the look of the sector and want to work with cars, but there also has to be the realisation that it involves five-and-a-half-day weeks, and that doesn't suit everyone."
Otley said the business aims to promote from within and his three sons, all directors, oversee different parts of the business.
Generating engagement
The group has its own HR, recruitment and training teams and advertises its job roles almost entirely online. Otley said £350 buys all the job advertising exposure that the group requires.
A similar focus on digital channels for car sales has helped the group to slash its marketing budget.
"In 2015, our marketing bill was £400,000 and now it's £50,000 to £60,000," said Otley.
"Newspaper advertising, in particular, looks so expensive now. That used to be the way to reach your local audience, but now we do next to nothing in print."
Like many retailers, Cars2 has turned to Facebook, embracing its ability to target potential customers.
But there is also an emphasis on engaging directly with the community through product placement events at shopping and garden centres. It also supports worthy local causes, which keeps it in the public eye.
Cars2 sponsors Wakefield's Theatre Royal, the town's annual Christmas lights switch-on and recently donated funds to Wakefield Hospice. It donates £10 from each of its car sales to charitable causes in the region.
For Otley, the benefits are clear. He said: "It all feeds into our focus on a small geographical market area. It's great to be known for doing good things for the community, it helps us build the profile of the business, while delivering benefits that customers can see and experience. That kind of goodwill you can't put a price on."
Pure-ly premium
Away from the demands of a franchised partner and an associated high-cost corporate identity, Otley has hit the ground running with a still relatively new premium used car retail arm, named Pure Cars.
Despite only opening in February 2018, Otley said the business, on Westgate, Wakefield, made money in its first year.
"It was a learning curve," he conceded. "When we set out, we were thinking a little too 'middle of the road' when, in actual fact, we've ended up finding big margins in rarer, more niche vehicles.
"What we've ended up trading in is a range of stock, but plenty of things like McLarens, R8s and that kind of thing."
A quick look at the Pure Cars website – designed by Cars2's in-house IT team, but with a very different feel to the franchised retail business – shows a range of vehicles ranging from about £14,000 to £65,000, including Bentleys, Lotus, Range Rovers and Teslas.
The success and potential of the Pure Cars brand has prompted Otley to quickly draw up expansion plans.
In August, it submitted plans to build a showroom on a former car and lorry park beside its current base.
Development of the site would provide more than 40 extra display spaces, according to the plan filed with Wakefield council, plus a 300-square-metre showroom, and electric vehicle (EV) charging bays.